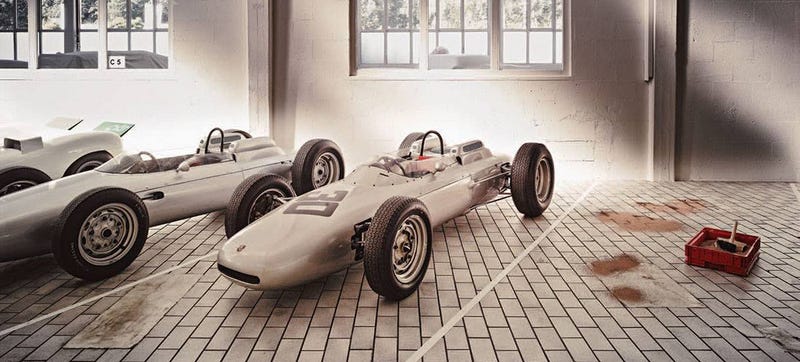 What kind of secrets lurk within the Porsche Museum warehouse? Probably timeless classics, bizarre one-offs and priceless treasures.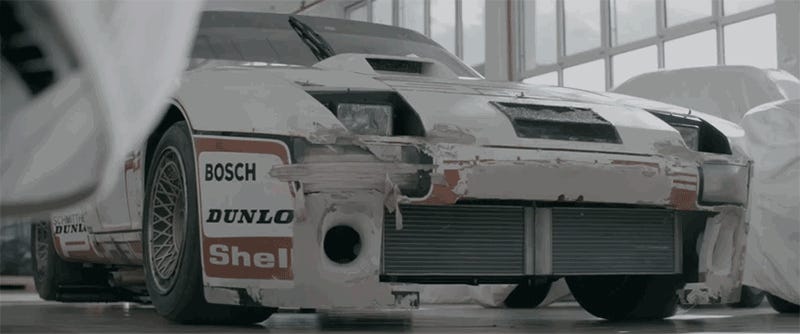 If you like old Porsches and the history of the 20th century, try to become friends with a chap called Dieter Landenberger. You can also ask him about the Porsche Museum's latest project, the restoration of the 1980 Porsche 924 GTP Le Mans racer.
Front-engine, rear-wheel drive transaxles are the best layouts since mid-mounted transverse V12s, and the wonderful Porsche Museum pays tribute to that with a temporary exhibition starting tomorrow. It's time to head towards Stuttgart to look at their rarest front-engined models.
Right now in Stuttgart, the Porsche Museum is running an exhibit that comes straight out of our wildest gearhead dreams. It's called Project: Top Secret! and it hauls a bunch of their old concept cars, prototypes and development mules out of the vault for the public to see.

There are two things you should do when you're in Germany: eat a lot of schnitzel and visit the Porsche Museum. (Can you do both at the same time? That'd be sweet.) It's really worth it to go in the next few months, where you can see a new exhibit on all of Porsche's crazy prototypes.
Porsche's Museum in Stuttgart, Germany looks like a dormitory for Storm Troopers. But in a good way. I visited in 2012 and absolutely loved every minute of it. Our good friend GF Williams brought these photos back from the museum in case you've never had a chance to visit.
Allan McNish's Porsche 911 GT1 race car sits next to a 7-series in the parking lot of the restaurant at the Porsche Museum in Stuttgart. In the parking lot! (More photos at Speed:Sport:Life)
Porsche has packed its highly precise heritage into a new Museum in Stuttgart. The best part? You can rent the whole thing out and pretend your name's "Ferry."