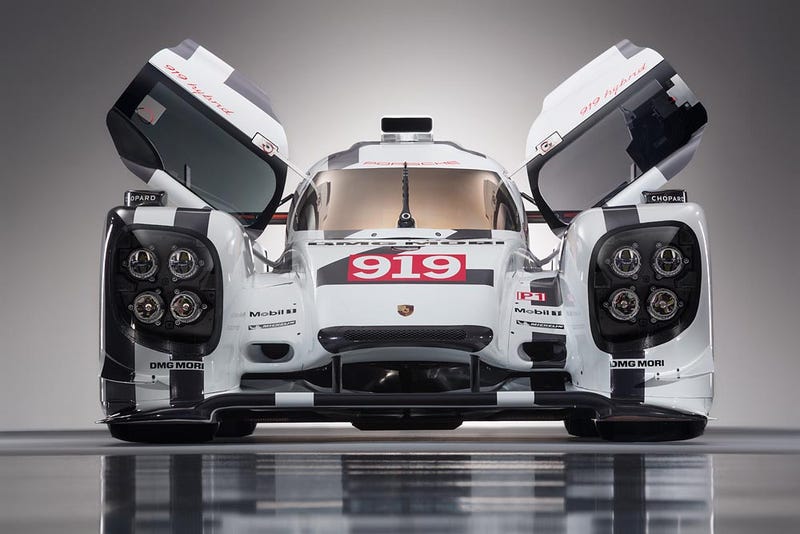 For the first time since 1998, Porsche is set to field contenders in this year's 24 Hours of Le Mans. With a 911 RSR and the 919 Hybrid, they will attempt to one-up Audi, their corporate cousins who have dominated the race for years. Here's a closer look at their cars.
Like most of you, when I saw the first leaked photos of the Porsche 919 Hybrid Le Mans race car this morning, my reaction was a resounding "ehhh, okay." Then I saw it from this angle. Holy crap, it turns out it's actually awesome.
Up until now, we've only seen the Porsche 919 Hybrid LMP1 car in swirly-wirly camouflage. Not anymore. The car that heralds Porsche's return to Le Mans after more than a decade will wear this simple gray-on-white livery.