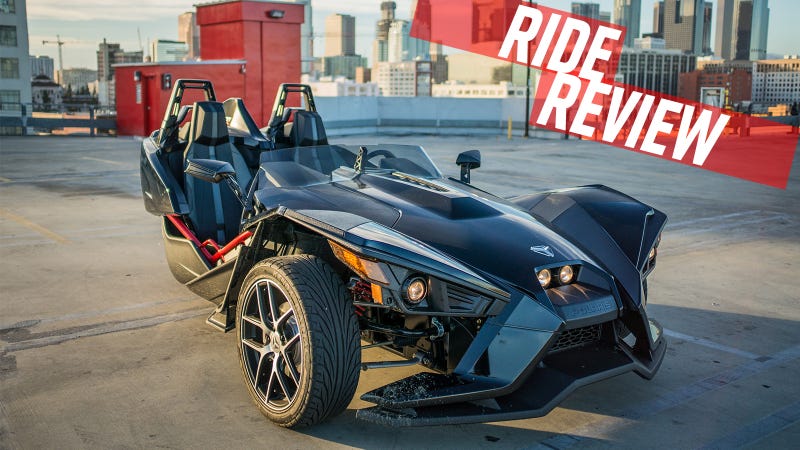 The Polaris Slingshot and Dennis Rodman are a lot alike. They're both a little odd looking, both flashy, they both love to party, both love to make a highlight reel, and both love donuts.
Connecticut is the latest state to deny the Polaris Slingshot the ability to be registered as a motorcycle. Which makes sense, since it's not a motorcycle.
SlingshotForums member SlingMods is the first actual owner to report taking delivery of the new Polaris Slingshot. Here's what his first weekend driving the strange and superfast tricycle was like.
The Polaris Slingshot, a new three-wheeled sports-vehicle, lacks a few components necessary to be considered "a car." In most states you can register it as a motorcycle, slap on a helmet, and be on your way. Texas says "not so fast."
The latest look at the three-wheeled Polaris Slingshot sports coupe/motorcycle gives us a glimpse of the gauges, which feature a swath of warning lights that look like stability control, traction control, and steering assist. We also get to see how crazy-low this vehicle really is.
The three-wheeled road-legal sports motor vehicle Polaris has been teasing for months is finally "almost here." It looks like a new iteration of the Campagna T-Rex, or a Can-Am Spider you might actually want to ride.