If you were waiting for tonight's IndyCar race to start at Texas Motor Speedway, neat! Us too! The race is expected to start after 10:00 p.m. Eastern now, as they're drying the track from an earlier storm. I'm here at the Firestone 600, and I'm going to wander around a bit in the pits until the race starts.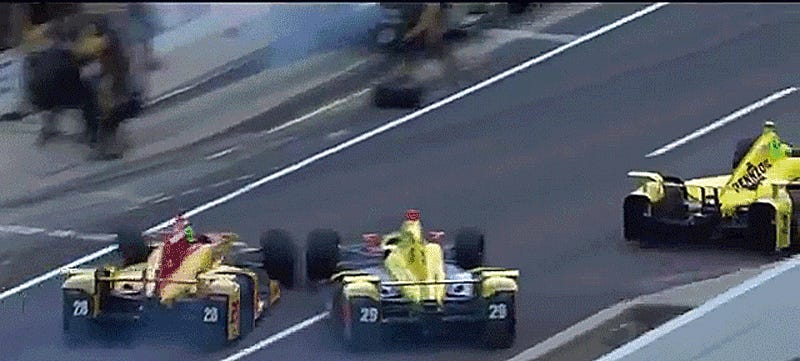 Today's Indianapolis 500 is full of unlikely mistakes from experienced hotshoes, and that's exactly how to describe this bizarre pit lane collision between Townsend Bell, Helio Castroneves and Ryan Hunter-Reay. Seriously, what are they doing in pit lane today?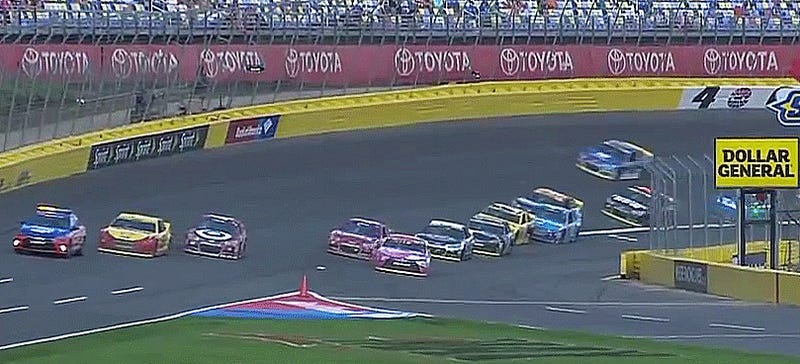 NASCAR's Bank of America 500 brings us a most confusing Tale of Two Kyles. One Kyle wants to pit. One Kyle might not want to pit. Both end up in a hit. It's Kyle-on-Kyle action, but not the kind you'd expect from terrible NASCAR fanfiction. No, this was from today's race at Charlotte Motor Speedway.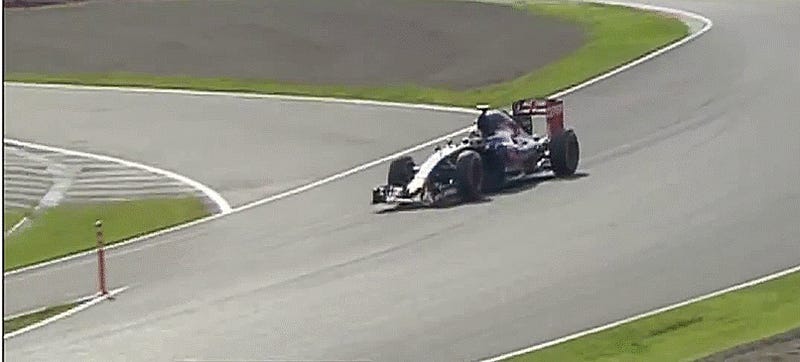 Poor Carlos Sainz Jr. Not only did he whack into the pit entry cone as he pulled into the pits, but he locked up his tires trying to slow down down to pit lane speed in time. This looked like the worst last minute pit call ever, but the upside is that the pit entry cone is worth ten imaginary bonus points!

Brad Keselowski seems to have nailed the tweaked rules package for tonight, as he's been running some of the fastest laps and near the front all night. Unfortunately, he also nailed one of his tire guys, causing him to rejoin in 10th place.