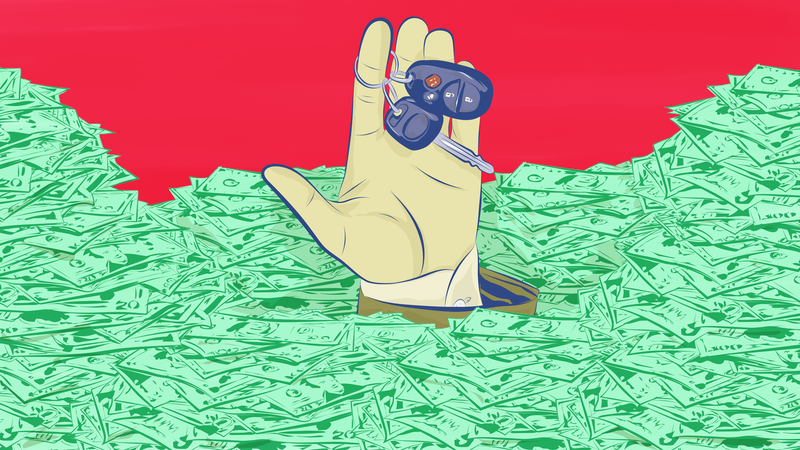 In high school, car insurance is cheaper if you get good grades. When you turn 25, your premium changes again. Car insurance companies assign rates based on how responsible they think you are and how likely they think you are to get into an accident. Fair enough, but some of the criteria they use are a little…
Gas prices have been nice and low lately (well, it's not so nice for all of us), but that extra cash in your pocket may be offset by higher car insurance rates this year.
Dear Lifehacker,
I'm going car shopping soon, and while I love the idea of a new car, I'm not thrilled about having to deal with the buying process. I thought about going to a no-haggle dealer, but will they really give me better prices, or is it just "you'll pay what we want and like it?" Should I suck it up and…
We've discussed when to use credit versus debit when shopping, and usually at the gas pump, credit is your best option if you're not paying cash. If you have to use debit though, Consumer Reports suggests processing it like credit—as in, don't type your PIN—to reduce your odds of getting your card stolen.
Dear Lifehacker,
I love my car, but it's getting on in years. It's paid off, which is great, but even routine maintenance now runs me a few hundred bucks, and the mechanic is always upselling me on additional repairs that are hundreds more dollars. Is it time to just retire my ride and buy a new car, or should I stick…
Your current auto insurer (and perhaps other service providers) may be holding out on you. If you're eligible for a lower rate, you probably won't be automatically given one unless you ask for it. In one case, the New York Times reports, one man would have been paying twice as much on his policy had he not gotten a…
Dear Lifehacker,
My old jalopy is about to die on me yet again, so it's time for a new car. I'm wondering if I'd be better off leasing my next car instead of buying it. Which is the better deal, leasing or buying with an auto loan?
You can follow or contact Melanie Pinola, the author of this post, on or .