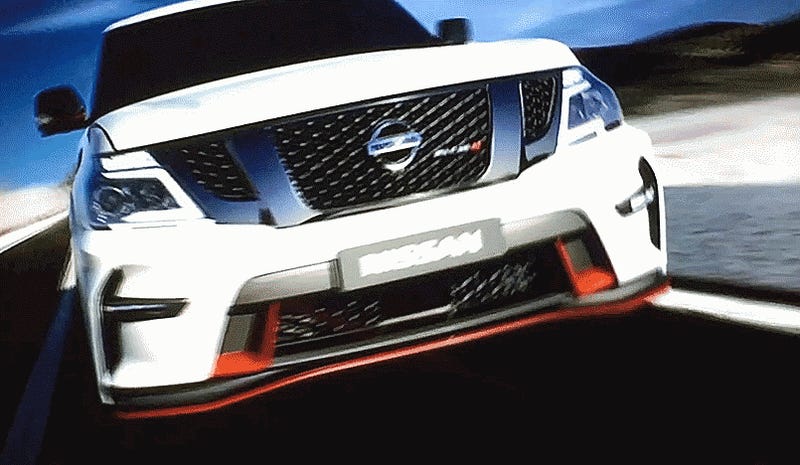 What Americans might vaguely recognize as an Infiniti QX80 is sold in the U.A.E. as the Nissan Patrol, and it's one of the most popular SUVs in the region. So to pimp their Nismo performance brand in Dubai, Nissan decided to pass on another sports car and slap some splitters on this behemoth.

Before you stick your tongue out and spit at another overpowered high-riding 4WD, consider the business case for a 707-horsepower Hellcat-style Jeep Grand Cherokee Trackhawk. Modern muscle cars are selling. SUVs are even more popular. Everybody loves Jeep. And what better way to increase margins than to spice up an…
The superfast SUV segment is like a Marvel movie. So extreme that everything's a caricature, making it great and stupid and wicked entertaining. That makes the Mercedes G63 AMG the ultimate supervillan, and the 2016 Range Rover Sport SVR is speeding toward it in an Iron Man suit.

For the handful people unsatisfied with the Range Rover Sport's base engine but too poor for the 550-horse Supercharged monster, Land Rover brings you the 2016 Range Rover Sport HST with a V6 boosted to 380 horsepower and black trim.
Well of course I get weirdly aroused by a beautiful automobile, just like any other red blooded bastard. But the 2014 Range Rover Sport Supercharged is the first thing I've driven in a long time that I'm pretty sure is going to get me arrested one way or another.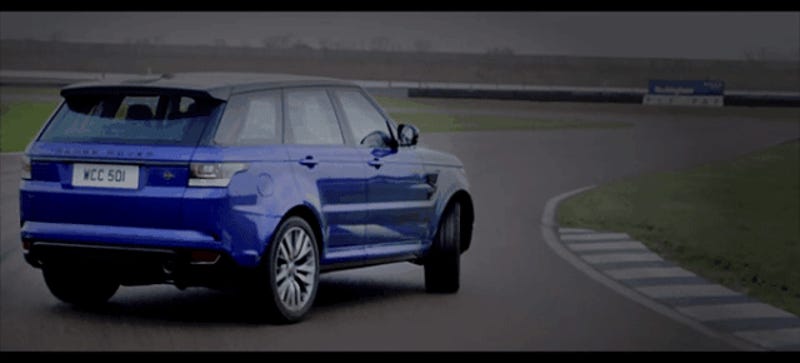 The 2014 Dodge Durango R/T is a bit of a poor man's Jeep Grand Cherokee SRT— and that's exactly what makes it great. Sure, that 470-horse Jeep can dust a Durango off a stoplight but Dodge's "lite performance" SUV offers almost as much delightful rambunctiousness with a lot more usefulness for much less money.