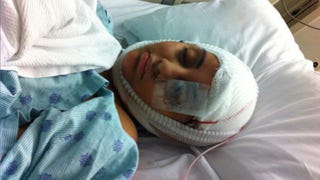 A woman injured during the filming of the third Transformers movie received an $18.5 million settlement from an Illinois court this week.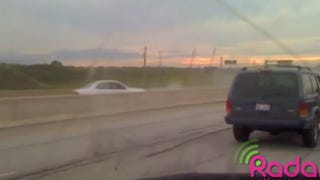 Video of the Transformers 3 accident that put extra Gabriela Cedillo in a coma was leaked to RadarOnline. The footage shows Cedillo's car being pulled along a barrier, but does it contradict the studio's claim she wasn't in the shoot?
As investigators attempt to determine the cause of the Transformers 3 accident that sent a 24-year-old extra to hospital with brain injuries, Paramount, the studio behind the film, is suddenly contradicting eyewitness and police reports.