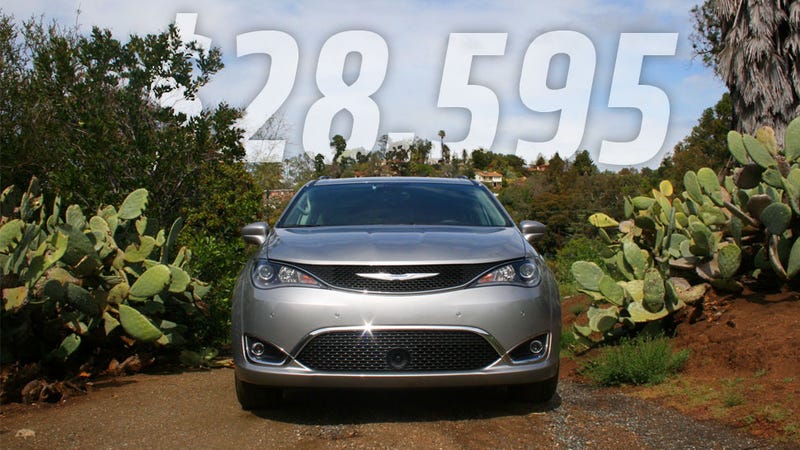 I just got back from the lavish 2017 Chrysler Pacifica first-drive event, and while I'm embargoed from talking in too much detail about the car or how it drives just yet, I can tell you how much it'll cost: between $28,595 and $42,495.
Bless you, Ralph Gilles. The FCA global head of design doodled what he thought would be a Hellcat Chrysler Pacifica on his table at dinner, and I won't lie, it looks amazing. Somebody's got to give the One Lap of America Honda Odyssey some competition, right? Hellcat all the things!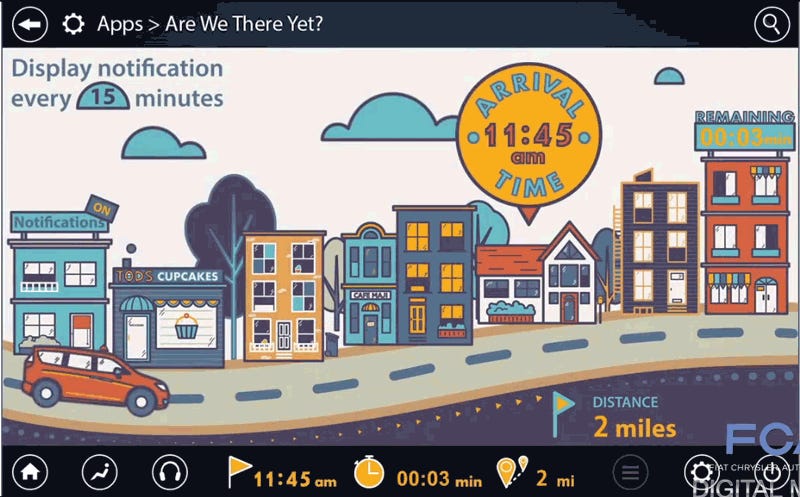 Chrysler's latest revision on their minivan (no longer called the Town & Country; it's now the Chrylser Pacifica, for some reason) is a pretty surprising rolling room of tech–a hybrid system, 360° cameras, a vacuum cleaner–and it includes a modern tool to solve one of the family roadtrip's most traditional annoyances.
Chrysler invented the mainstream minivan, but Honda and Toyota make much better ones. The 2017 Chrysler Pacifica Hybrid offers 80 MPGe with 30 miles of all-electric range. That's better by far than anything Toyota or Honda can do. How did Chrysler beat them?

Chrysler is expected to kill off its Pacifica, PT Cruiser and Dodge Magnum at some kind of a board meeting today. With sales of all those models dropping by nearly 30 percent this year, there's not much left to kill, but fates will be decided at the first board meeting with former Home Depot CEO Bob Nardelli as…
BREAKING: Detroit, MI: DCX tent at Motown Winter Blast under siege by 7 foot tall snowmen holding all new products by force, weapons in hand and demanding ransom. An unknown advanced technology is in use and preventing swat teams from freeing the Chrysler Aspen. One of the hostage takers has built an ammunition stash…
Autoblog had the scoop early this am: The next-generation Pacifica was rumored to be set for cancellation and the vannish model dropped from the Chrysler line. Now, The Detroit Free Press reports three suppliers have been ordered to stop work on the new Pacifica, with one indicating it was forced to lay off contract…
Tell me what you don't like about yourself... Chrysler just released pics and info on its revamped 2007 Pacifica, which will get a new, 4.0-liter V6, giving the upmarket minivan a torque boost. The new engine gets an additional five horses (255 vs. 250) and, more substantially, an extra 15 ft. lbs of torque over the…
Chrysler's premium don't-call-it-a minivan, the Pacifica, is getting a mild nip-and tuck — as per two new photos in Edmunds Inside Line. What's key here is the continued refinement of the Chrysler nose — which provides up-market counterpoint to Dodge's rough-trade, "you lookin' at me?" visage, which now appears on the…