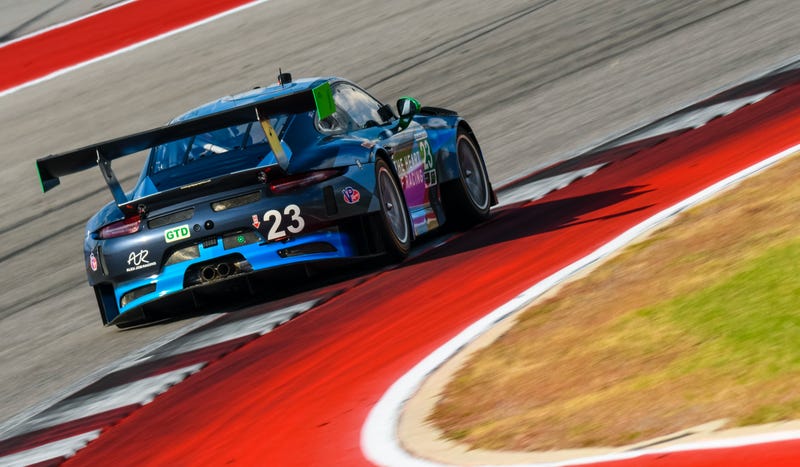 The last thing you want to happen in a two-hour, 40-minute race is to be robbed of a good finish at the last minute. Sadly for the No. 23 Alex Job Racing Porsche 911 GT3 R—the only full-season 911 left in the GT Daytona class—they ran out of fuel on the last lap from second place today.
Unless you're a podiatrist, or perhaps one of those people who revels in seeing gross stuff on the Internet, you might not want to look at this tweet by NASCAR driver Kevin Harvick. With that disclaimer, your own morbid curiosity is going to get the best of you and force you to look, right? Right. Here we go!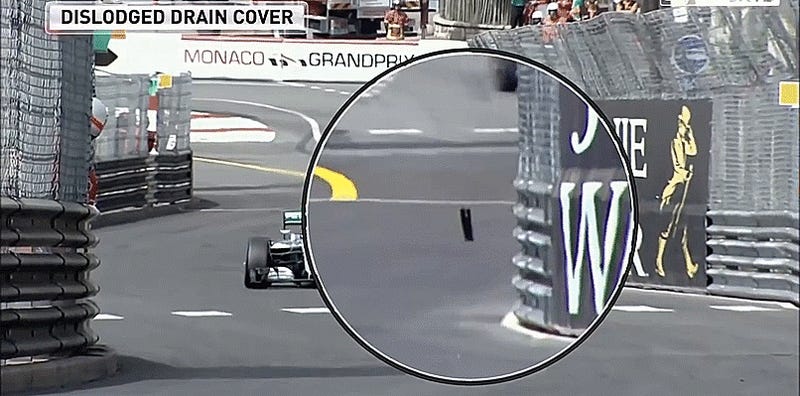 Jenson Button had a lucky moment in first practice for the Monaco Grand Prix, as a drain cover was sucked up off the road off Nico Rosberg's car and whacked into the front of Button's car. Fortunately, the heavy metal piece struck Button's tire and not the middle of the front of the car, but it wrecked Rosberg's wing.

Of course, the saddest crash ever comes from the Goodwood Members Meeting, where racing legend Jochen Mass accidentally bumped into a Lister while racing in the Salvadori Cup.
World's toughest racing driver Alex Zanardi hit a guardrail while training in his paracycle earlier this month. Not only is he recovering fast despite his gnarly collarbone injury from the hit, but he would like to take this opportunity to mock the weakness of guardrails everywhere.
Double amputee racing driver, paracyclist and guy who's officially tougher than you Alex Zanardi accidentally hit a guardrail in training today. Of the two, the guardrail probably lost.
Ferkel the Nein-11, a Volkswagen-diesel-powered Porsche 911 that competes in the 24 Hours of LeMons, seems to be a constant source of amusement. In this case, the team provides us with a gentle headbutt for our review and amusement. This, ladies and germs, is the peril of working in a tiny space.
Our intrepid road test editor Wes Siler was really looking forward to this week out in California. He'd lined up a Lotus long-lead drive and was planning on spending a few hours on the track taking some sharp corners and fast straights. Then he decided it made sense to spend a few hours in the Cali backwoods behind…