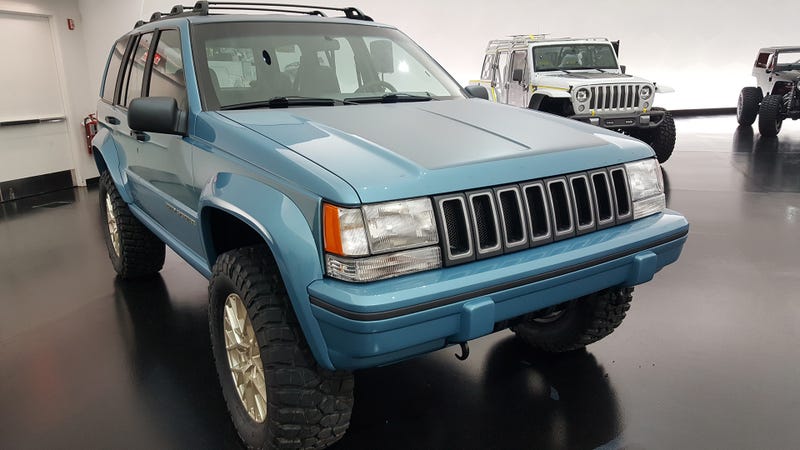 It's the Easter Jeep Safari, the time of year when Jeep teases the world with unattainable concept vehicles that us ordinary humans will never be able to attain. But this year is different. Jeep did what we all would do and bought a '90s ZJ Grand Cherokee off of Craigslist.
Even today the McLaren F1 is one of the most stunning cars on Earth, jaw-dropping in the way it binds its huge top speed and price tag in such a small jewel-like design. But watch a husband and wife take delivery of one and you'll see how wild these things were when new.
I never liked the Ferrari 550 very much when I was growing up. I should have. It was a powerful, stylish, front-engined not-quite-supercar with a gated manual transmission, a V12 and, unbeknownst to me at the time, one of the most pointless and luxurious options a sports car can have.
The original Dodge Viper was hailed as a concept car for the road, a 1960s throwback with 1990s performance. But there was at least one little detail that didn't transfer from concept to production.
Look at them. Are these 1993 Dodge Viper GTS Concept wheels not a shining vision of excellence?