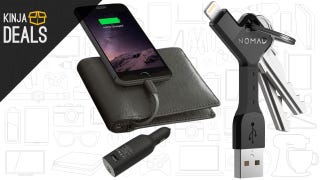 From the Greek, nomades, Nomads are pastoral tribes, people who roam the land rather than settling in one permanent home. Today's Nice Price or Crack Pipe Nomad homage Malibu is coincidentally looking for a new home. Will its price however, have you saying, move along, move along?
It's well known the original Corvette based Chevrolet Nomad was destroyed sometime after it was featured in the 1954 GM Motorama. Since you can't own the original this masterfully crafted replica is about as close as you can get to owning the real thing. This replica took the car's owner and creator over 7 years and…
As part of their 100 year celebration Chevrolet set up a weird bracket style voting system in an attempt to pick the best car the company ever produced. After 124,368 votes were cast the 1969 Camaro came out victorious. Second place went to the 1970 Chevrolet Chevelle SS.
Looking at cars for sale is a big part of the automotive obsessed lifestyle. Every once in a while when you are scanning ads one car will stand out for no particular reason and stay with you. That is exactly what happened when we came across this 1956 Chevrolet Nomad currently on Ebay, and a strong desire to own it…
When I spotted this wagon in an East Bay wrecking yard last weekend, I thought for sure that I was looking at this DOTS Nomad. But no, it appears that another local '69 Nomad existed... and has now been junked.
If you think Billetproof is all crusty-cool rat rods with retro-ironic Indian blanket seats and hard-to-find parts, you're wrong. Proof? Check out this gorgeous custom Nomad gasser sporting a built 400 cubic inch V8.
One thing we admire about General Motors is that when they do do something right, they do it so right that conversations cease. I'm sure you've all been here before, "Yeah, well, the Porsche Blah Blah Blah does 0-60 in blah and goes around some track in Germany in blah and has this crazy hyper-tech thingy that does…
With Chevrolet's Nomad concept car likely never to see the daylight of production, we turn our fleeting attention span to history. The original Corvette Nomad concept, shown as part of GM's 1954 Motorama, is up for sale. With a fascia styled to resemble the 1956 Corvette, the Nomad hearkened Chevrolet's two-door…

We've left one Starbucks already this morning due to an ant infestation, and as we were on our way to a non-infested coffee shop / wifi spot to resume our bloggorhea-like coverage of the hoopla leading up to the 2006 Woodward Dream Cruise, we happened upon this little gem on the corner of 13 Mile Rd and Woodward…