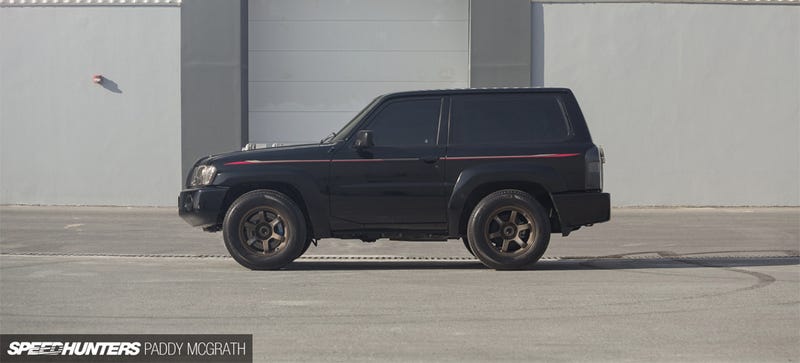 The Nissan Patrol is basically an old-school off-road capable SUV popular in the Middle East, Australia and other markets that aren't ours. Many of these trucks are modified to go dirt driving and dune bashing. This one is built for speed.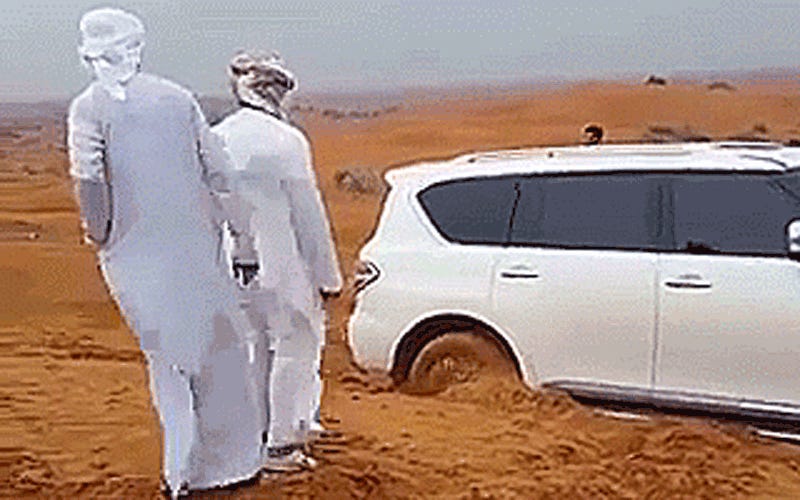 Recovering a stuck truck is serious business; there's a lot of weight and energy at work and if you don't take safety seriously you can end up like these idiots: dodging a flying steel projectile for dear life.

In most places the 2015 Nissan Patrol is a close cousin of the Infiniti QX80 we have now in America; lots of curves and luxury accessories. But a few markets are holdouts for the old bodystyle; taking us to simpler time when SUVs were square and having two temperature control knobs was a privilege not a right.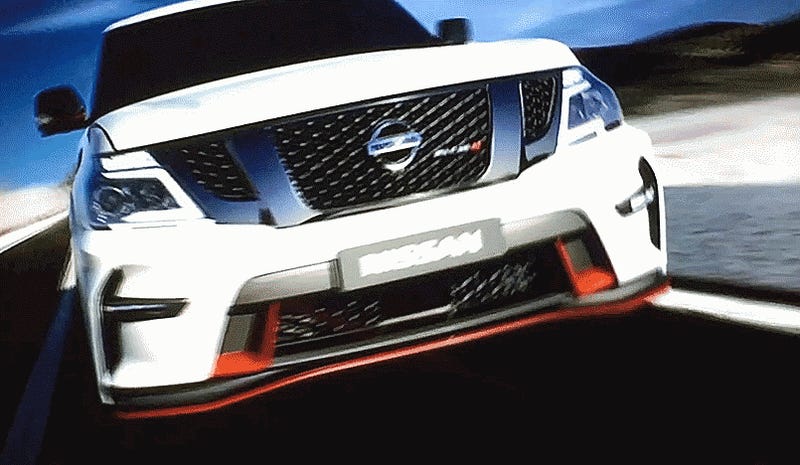 What Americans might vaguely recognize as an Infiniti QX80 is sold in the U.A.E. as the Nissan Patrol, and it's one of the most popular SUVs in the region. So to pimp their Nismo performance brand in Dubai, Nissan decided to pass on another sports car and slap some splitters on this behemoth.

The 2015 Infiniti QX80 has been subtly tweaked to look a little more closely related to the Q50 sedan and get a larger rear bumper. It's a little sleeker up front, but the style is still polarizing. A "Limited" trim with even more chrome will also join the lineup for 2015.