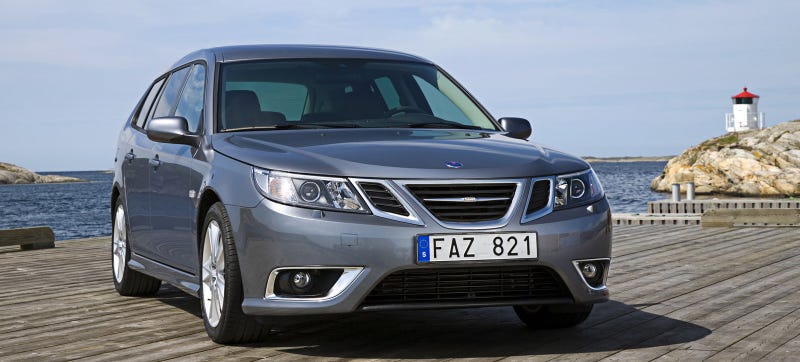 Saab has proven itself to be harder to kill than a vampire cockroach. While the rest of the world had written the Swedish former General Motors subsidiary off as dead after its Chinese-backed owner National Electric Vehicle of Sweden faced bankruptcy demands last year, Saab Blog reported this week that five (!) new…
Of all the press cars I've had since I've moved to NC, the one that's gotten the most attention by far has no doors, no floor, and all of one lonely horsepower. It's both the crudest and yet most futuristic vehicle I've had so far. It's a fascinating halfway point between bike and car called the ELF. I had one for a…
Don't check your calendar, this isn't 2011. Or 2009 for that matter. It's 2014 and the latest group trying to put the people of Sweden back to making Saabs has run into a financial roadblock.
Remember that time Saab died? Sorry, remember all those times that Saab died? Well, they're alive once again. And the beginnings of the 9-3 EV program are a go. The problem is they can't go very far. (Update: Apparently they can, it's confusing)
After keeping us all under bated breath ever since they made one single, solitary car a few months ago, National Electric Vehicle Sweden has announced that they are re-starting production of the Saab 9-3 on Monday. And despite the company name, the new-old 9-3 is not electric! Huzzah!
National Electric Vehicle Sweden, the group that bought the Saab factory and production rights to the Saab 9-3 after the Swedish automaker's second collapse in 2011, would like to think time has stood still. It would really help as they prepare to start production of the new 9-3 – which is a lot like the old 9-3.
Remember how what was left of Saab got bought up by Chinese-owned National Electric Vehicle Sweden? We now have some more details on their plans to resurrect the brand, which may include the Phoenix platform developed for the abandoned Saab 9-3.