Next week, an unassuming canal in Delft will start shooting waves 15 feet into the air. And I'm sorry to say the surfers will have to sit this one out, because the Delta Flume wave machine was built for a higher purpose. Namely, destroying dikes and seawalls to figure out how the heck our coastal cities are going to…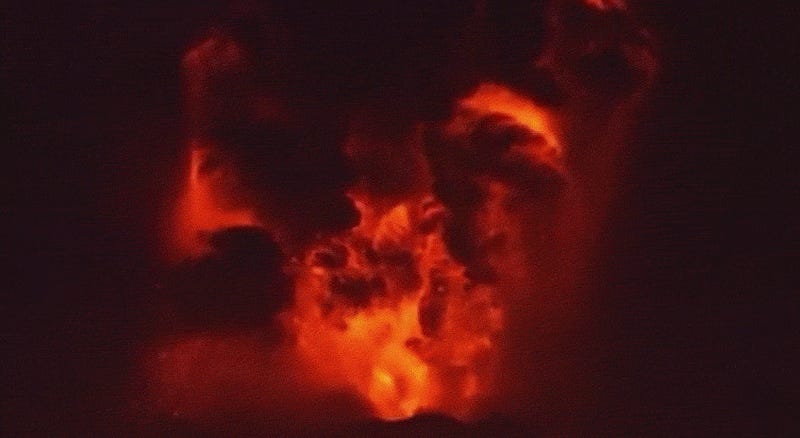 Calbuco, a stratovolcano in southern Chile, began erupting yesterday at 7pm local time. First spewing massive ash clouds then, at 10pm, erupting explosively as its fragile structure collapsed inwards. Here's all the stunning imagery and video; we'll keep it updated as this develops. You can see it from space!
The bridge was out at Sylvandale Ranch, Colorado over the weekend thanks to drastic flooding. The water had taken out several building and was threatening more. People were injured. One helicopter pilot could get people out, but it was going to cost them $1,200.
The only thing to do after your new Ford F-150 has been destroyed by an unidentified hurricane? Try and drive it out of the wreckage in the hopes of creating an impressive video such as this one, of course.