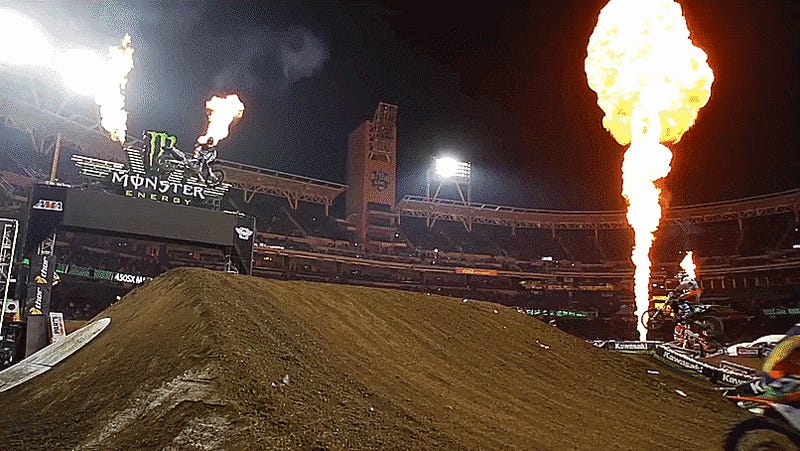 Earlier this year, Monster released a YouTube series on Supercross called Behind The Dream. They're following that up with a new series called Chasing The Dream that dives a little deeper into the history of the riders competing this season and a behind the scenes look as the season progresses.
[This is the Monster Energy X-raid Mini Countryman built to defend their FIA World Cup for Cross-Country Rallies title. These cars have won two World Cups already, plus the Dakar Rally for the third time in a row back in January.]
Whilst the motorsport season may feel like a distant memory to some, this is the time of year that an elite band of hardened racers crave for more than anything else as they dial in their final preparations for the Dakar Rally Raid. Arguably the most fearsome and awe-inspiring race on the planet is now only a matter…
The long-awaited, non rap-tease version of Gykmhana 3 brings much for the enthusiast to love, including spark-inducing donuts and one epic Jalopnik-inspired drift up the wall of a freaking antique French Autodrome.
The first part of the eagerly-awaited Gymkhana 3 features less Fiesta hoonage and more Ken Block looking hard while the Cool Kids rap in the background than we'd like, at least he blows the krypton out of some fluorescent lamps.