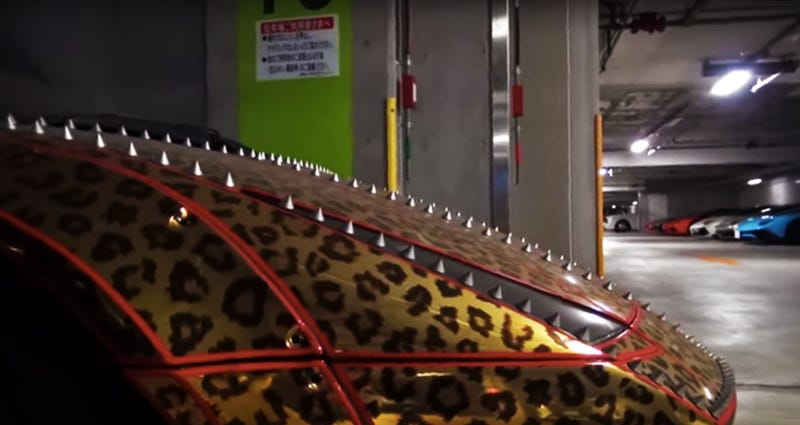 Days ago, car-spotting YouTuber Gordon Cheng found himself in a Tokyo parking garage. It turned out to be a cave of wonders, full of the absolute most outrageously modified Lamborghinis I've ever seen.

When it comes to used vehicles, I've always said "mileage doesn't matter" as long as the car's got good service history and a reputable seller. Here's a chance to test that theory: GM tuner Callaway is selling development cars, including this near-perfect supercharged Corvette for less than the price of its upgrades.
Renown tuner Lingenfelter Performance Engineering and Southern Comfort Automotive birthed their idea for a "GM version of the Ford Raptor" as the Chevy Reaper some months ago. Cool concept, egregiously ugly. Now they've rectified that with a stately GMC version.
We know absolutely nothing about this 1924 Dodge Modified owned by Clark Bates, but we're definitely going on record as wanting one. It's the coolest-ever field car.
This little tiny thing we call the Detroit Auto Show has gotten bigger and bigger over the years. Since that's the case, upstarts and elbow throwers the world over are having to work hard and take less than premo space to get in. Check out Edag, they've just totally jumped the gun here out in the exposed lobby. Their…