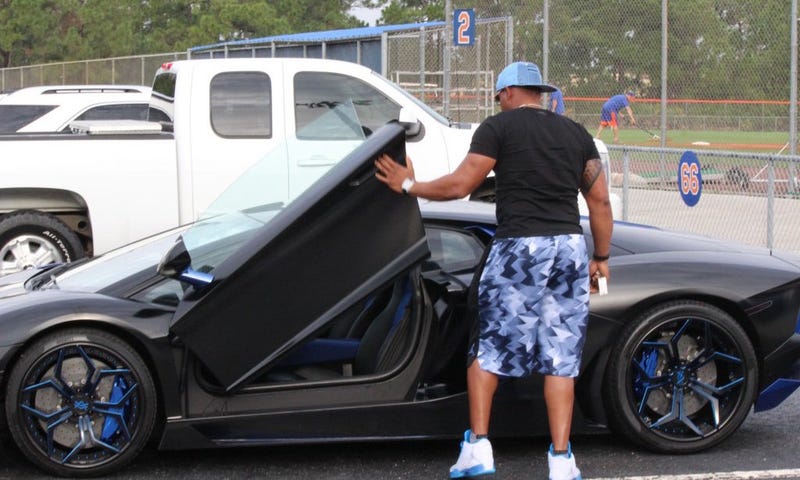 "Hmm, it's Wednesday, no Bat-tricycle today. Get the Lambo."
An important milestone on your inexorable march toward bleak death is the sudden realization that most professional athletes are younger than you are. To help this along, the tool below calculates the percentage of players in the NFL, NBA, NHL, and MLB who are already younger than you are at this very moment.
Hal McCoy, one of the go-to baseball writers on the Pete Rose investigation, the man that nicknamed the Reds the "Big Red Machine," and a winner of the J.G Taylor Spink Award (the highest that the BBWAA gives to its members) could use a favor:
ESPN's Buster Olney recently said this about Derek Lowe, on Bill Simmons' podcast: "It seems like he's made an evolution as a person, as he's gone along, as he's gotten older, he's made different choices." Uh?
Oh look, it's another Chevy Silverado here at SEMA. This one's got a baseball paint theme incorporating every major league team logo just in time to celebrate the time of the season when only two teams are able to continue to play ball. Because when a baseball uber-fan thinks about what kind of truck they want to…