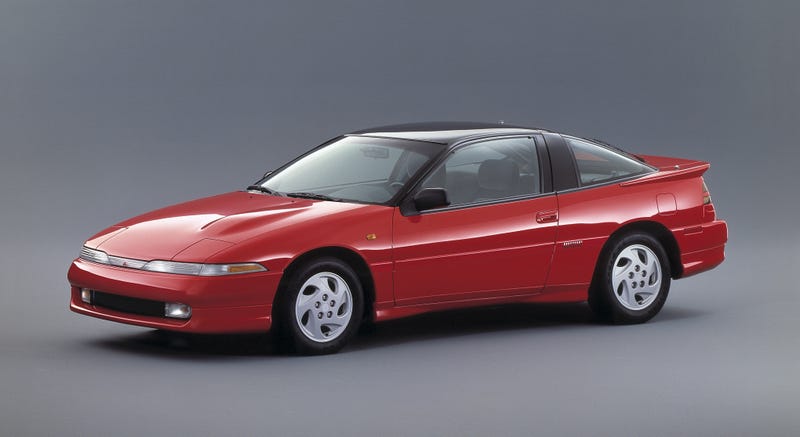 Take time today to appreciate the understated beauty of the first Mitsubishi Eclipse, which was not a crossover.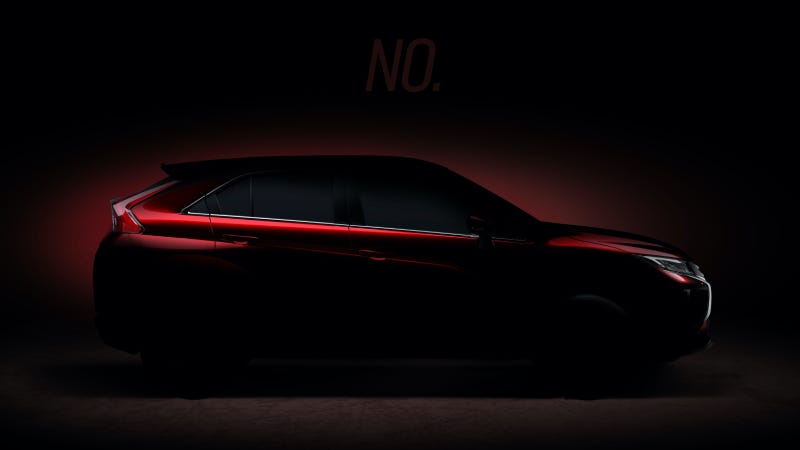 Love is over. Hope is dead. Mitsubishi may revive the name of its beloved Eclipse sportscar to slap on yet another dull crossover, reports Autoblog. Nothing even matters anymore. The world is pointless. Every day is silent and grey. Come Armageddon, come.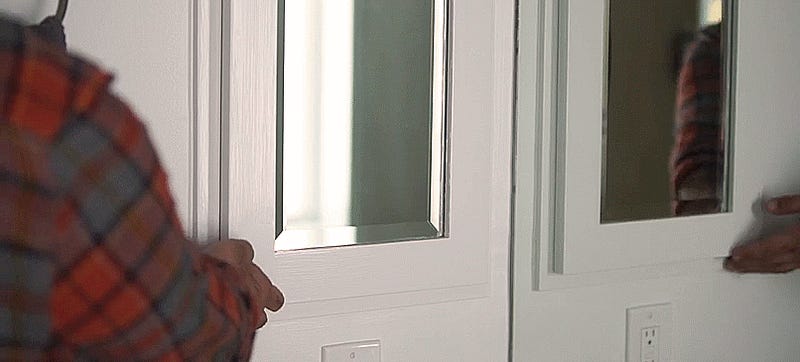 Depression from a recent loss is no laughing matter. Do you feel like nothing even matters anymore because you're a washed-up, has-been failure? Did your Mustang lose to someone's garbage boosted Civic? Matt Farah is here to help. Try the revolutionary Mitsubishi Eclipse and turn that frown upside-down.
In the mid '90s, Japanese car manufacturers were embroiled in a battle royale, trying to make the most exciting, affordable sports cars in existence. At the top of the boy-racer wishlist was the second generation Mitsubishi Eclipse GSX - something that became nearly impossible to find in stock form. Until I bought…
There's a lot of talk from Mitsubishi about them being on some kind of upswing and actually being relevant in the U.S. again. They need more than the cheap little Mirage and a new Montero to do that, though. What about a new version of perhaps the most recognizable Mitsubishi? If a new Mitsubishi Eclipse looks like…
Automotive News is reporting this morning that Mitsubishi plans to kill the Eclipse coupe, Eclipse spyder and Endeavor crossover in August. Mitsubishi will also let days go by, and give the Galant a slight reprieve until "later."
Mitsubishi to discontinue Eclipse neither fast nor furiously, but by 2013. [NYT Wheels]
We've been quite shocked by how utterly, horribly terrible Mitsubishis have been in the 24 Hours Of LeMons. Eclipse, 3000GT, Talon, Colt, whatever, it's spent more time in the pits than on the track. Won't someone find a reliable Starion and race it? We totally want to see a Starion take the overall win!
Not everyone enjoys driving. Some hate it, and not everyone can get where they need to go by walking or using public transit. Individuals who find themselves in the center of that particular Venn diagram are in luck because automakers have created a number of cars for drivers who hate driving. These cars are to…
A group that keeps tabs on toxic car chemicals has released a study showing that new cars are improving in terms of the amount of interior toxins they off-gas: What we euphemistically call "new car smell." General Motors, Mazda and Nissan showed the greatest improvements over the inaugural year of the survey,…
Chrysler and Mitsubishi have been technological partners for years, providing platforms and engines for each other even after Daimler dropped Mitsubishi a few years ago (now Chrysler hearts Nissan). The most notable models in recent memory were the Mitsubishi 3000GT/Dodge Stealth duo and the Plymouth Laser/Eagle…
Even though they already dropped the press shots of the 2009 Mitsubishi Eclipse and Spyder, the cars are making their official debut here at Chicago. Mitsubishi looked to borrow some mojo from past Eclipse models as they included previous versions in their display. The upgrades to the new version are largely cosmetic,…