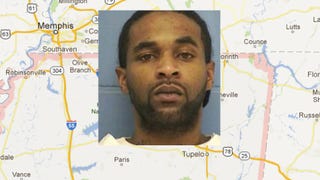 When police arrested James D. Willie, 28, for allegedly trying to rape a woman, they found that the gun he fired during that altercation was linked to two highway murders in northwest Mississippi. Investigators initially thought they were looking for someone who had been posing as a police officer, but that turned…
You flush bastards in LA, stop complaining about $4.00 gas. Mississippians are getting screwed disproportionately, paying $3.42 a gallon but spending the largest percentage of their pay on it, at 13.2%. Income disparity's a bitch. And don't you laugh, Montana.
The Carpocalypse comes to the South as the Wall Street Journal reports Toyota plans to delay production of its new plant outside Tupelo, Mississippi.
In Japan, Toyota has plants clustered together, with a capability of building more than a half-dozen different vehicles on each line, and their most efficient plants around the world are capable of operating more than one assembly line each. But here in the United States, Toyota plants build just one or two models…
Waterlogged cars are hitting sales records in Alabama. Cars that suffered through Katrina and Rita are being passed off by shady types and snapped up by the masses. According to Carfax, the sales of formerly-waterlogged vehicles are up 374 percent, although to be fair, 'Bama comes in second to Mississippi in the…
When we were but a small Jalop, our teacher got our 6th-grade class involved in a local paper's "Design-an-Ad" contest. We ended up with a local dairy, and somehow figured out a way to work a Countach into the ad. Because, you know, every dairy needs a Countach. But this is somewhat more hilarious. These poor children…
Man, here's a dichotomy. A Mississippi man who owns four McDonald's franchises has converted his Ford pickup and his VW Beetle to run on excess grease from his stores; the four locations dispose of 10,000 gallons a year, giving him basically unlimited supply of food. According to him, it's about environmental…
According to The Car Connection, Hyundai's Kia Motors will decide on a site for its first US-based plant by next year. While Mississippi is on the really short list of locations, we're guessing the state will likely be a shoo-in, considering ol' Miss needs all the new industry it can get its hands on to help the…
Thanks to parent Hyundai's new Montgomery, Alabama plant, Kia's mulling over its own factory in the South, this one in Meridian, MS. Due to its proximity to Montgomery, available acreage, and some glad-handing by Mississippi governor Haley Barbour, as well as the installed supplier base in the area due to the numerous…
The first Nissan Quest minivans bound for China left their home in Mississippi yesterday, like a fleet of bluesmen looking for the world's most raucous juke joint. Nissan is hoping the quirky Quest, which hasn't been a favorite among US buyers, will appeal to the Chinese market, expected to total 100 million new…