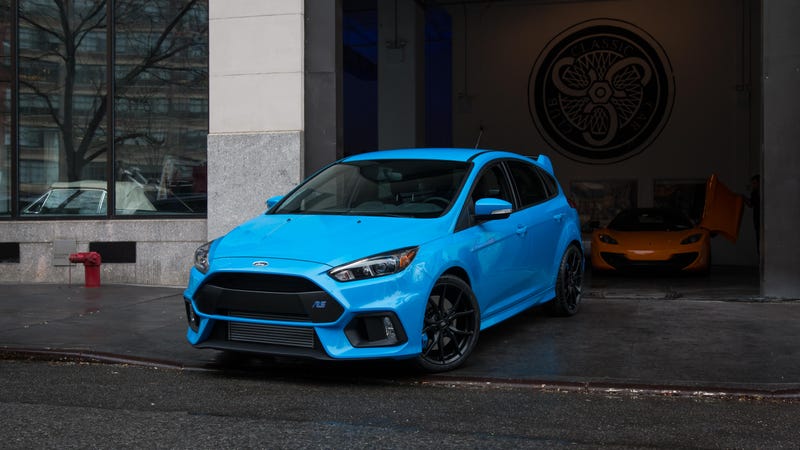 This morning, Classic Car Club Manhattan played host to a small media event, where the 2017 (or is it 2016?) Ford Focus RS was shown ahead of its 2015 NYIAS Auto Show debut.
"Hey, there's two Lamborghini's parked outside the lobby," said my dad as he drank his morning coffee, with 20+ years in the car sales business under his belt. You see, his passion for car culture lies within MSRP and resale values rather than horsepower and torque figures, so when he directs my attention to a car on…
The green flag dropped on the 93th running of the Indianapolis 500 and almost right away two cars went into the wall. Mario Moraes and Marco Andretti tangled in the first lap. The 22-year-old Moraes was apparently on his cell phone and not paying attention, pushing Andretti into the wall.
There are a lot of Mopar enthusiasts out there who think the four-door Dodge Charger is a cryin' shame, an abomination and an affront to the badge it wears. Maybe. But, you can still do some seriously crazy burnouts in the Charger SRT8 so we don't know what the big deal is. In any case, artist Michael Leonhard has…
Former F1 driver Michael Schumacher has won his first ever motorcycle race. The ex-Ferrari driver has successfully completed tests on board Ducati's MotoGP bike and raced a Honda CBR1000RR. With the addition of this win, on board a Triumph Daytona 675, the motorcycle world is rife with rumors that he will compete…
Wide World of Sports Australia is reporting on a taxicab drivers' tall tale that both thrills and delights. According to German cabbie Tuncer Yilmaz, Michael Schumacher was late to the airport after picking up a new puppy for the family, so he did what any self respecting racing god would do, take the wheel himself.…