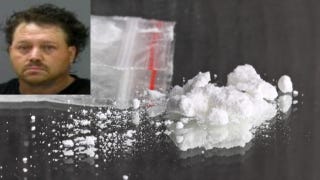 Methamphetamine use has declined over the past couple of years, but it's still a big problem in America. The 2010 National Survey on Drug Use and Health found that more than 350,000 people used the drug regularly. The Drug Enforcement Agency arrested nearly 31,000 people, reporting 10,000 meth lab incidents that year.…
You've heard of people using rusted-out camper vans and seedy motel rooms as meth labs, but a Cadillac? That one's new to us, too, but it's exactly how someone destroyed this 2006 Cadillac CTS, killing himself in the process, earlier this year.
The Blackman-Leoni Township Department of Public Safety is more than a little embarrassed after an under-dressed chemist took one of the Department's Chevy Tahoes on a scorchingly fast three-county Interstate run before colliding with traffic at a police blockade.
The road from Nascar driver to backwoods criminal's been a short one for Jeremy Mayfield, culminating in his arrest for possession of stolen goods, methamphetamine, and a small arsenal last night in Catawba, North Carolina.
To quote last night's episode of My Name Is Earl, we're "sure people only make meth with the best intentions." That being said, we question the sanity of making something as highly volatile as meth in the trunk of a Ford Mustang as one now-incarcerated Prattville, Alabama man did. It doesn't say what kind of Mustang,…
You know what's super lame? When you're whacked out on meth and crash the car you just stole in a ditch. But wait, there's a happy off-duty Sheriff's Deputy driving by. He'll help you! The Sheriff's Deputy was, fortunately, not on meth and was able to put two-and-two together. Dean Gangl, said meth-head, was charged…