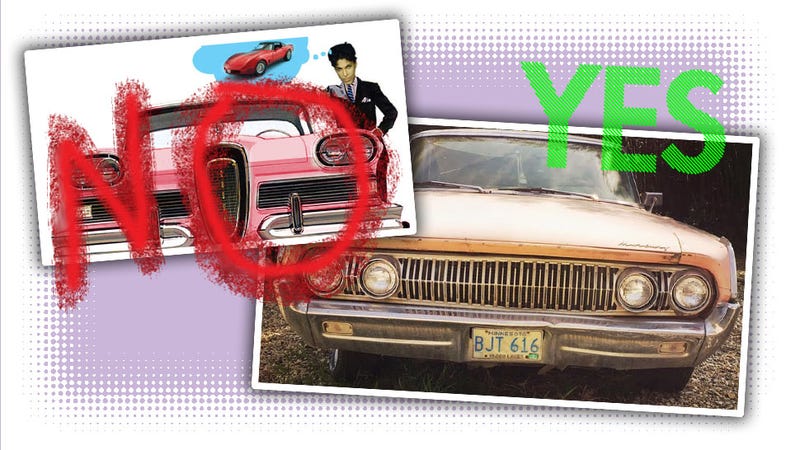 Last Thursday, when we were reeling from the death of Prince, I wrote a story about the actual car that inspired Prince's song Little Red Corvette. I was wrong about the car. So is pretty much everyone else on the internet. How do I know? Because musician Lisa Coleman—yes, that would be Lisa from Wendy & Lisa—owned…
Before I start talking to you about why the Mercury Marauder deserves future classic status, I want to start by talking about biology. Specifically, evolutionary biology, and the concept of the "apex predator." It's science-learnin' time!
We really, really wanted the 2000s iteration of the Marauder to be as badasstical as its NASCAR forebears (or at least the admittedly bloated yet still fantastic X-100 Marauder), but its Grand Marquisness was a bit too apparent.
It's that wondrous time of year when our inner ghouls come out and we lurk the streets, be-costumed, reveling in our darker selves. Halloween night represents the one night we can cast off our cheeriness and embrace what lurks within the darkest corner of our souls. And though we must adorn ourselves with capes and…