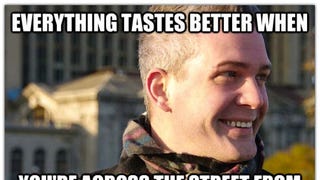 Here's your guide to White Entrepreneurial Guy, the Detroit-themed (for now) meme that's viral now and will probably be dead by Sunday.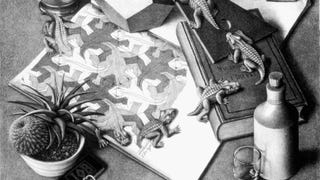 Though history will probably remember Richard Dawkins as the activist who spearheaded a new atheist movement, there is something far more famous and important that he invented — and few people know it. He is the guy who first popularized the idea of the meme, way back in the 1970s. That's right. Dawkins is indirectly…
Who is the internet's next big star? It's something we all want to know, isn't it? Maybe not, but Kia Motors decided it could reach more of the hipster market segment by using the urban kitsch/Nissan Cube knockoff Kia Soul to frame a next big internet star contest.
So my friend Garnet Hertz created this little meme called "What People Think." It's the image macro things that have been all over your Facebook walls this week. Here's another one for you. Feel free to share it, just head over to our Jalopnik Facebook page to share it from there.
Greetings from sunny Los Angeles, California, where the two-day closure of a 10-mile strip of freeway has produced more death, carnage and abject misery than humankind has ever seen, or will likely ever see again. Just kidding! The non-event known as Carmageddon has resulted in an almost surreally quiet weekend in the…
Tuesday's Commenter Of The Day resurrected numerous memes in an impromptu draft of a story line for Jalopnik: The Film. We now have ƒß✓ to thank for the creepy poster.
Since Version 1.0 and Version 2.0 of "You're Doing It Wrong" went over so well, and because Wert's out this afternoon, we decided it's high time to bring you Version 3.0!
We've covered both FAIL and "You're Doing It Wrong," and we saw they were good. What's better? More. Join us in watching people doing it wrong from every corner of the globe below.
Here's a truism: You haven't experienced pure automotive joy until you've spent an afternoon with Mr. Murilee Martin doing "research" for Project Car Hell. The horror, the glorious horror! I mean really, when's the last time you had a meaningful discussion concerning which is more gauche, a red or a white Zimmer? For…