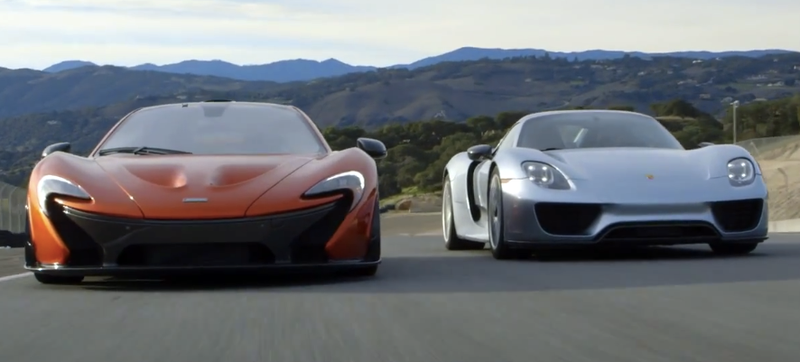 Motor Trend got a McLaren P1 and a Porsche 918 together at Mazda Raceway Laguna Seca with race car driver Randy Pobst behind the wheel. Meanwhile, Ferrari refused to grant permission for hot laps to the owner of the LaFerrari they had lined up.
You might think the picture just above is terrible. You might think it grand. The sun is behind the car, the angle is kind of weird, but hey, it brings out certain elements you might like. Either way, taking pictures at Mazda Raceway Laguna Seca is uniquely challenging. And we might have just the person to help.
I spent the weekend at Mazda Raceway Laguna Seca watching the fastest riders in the world tackling the Corkscrew, annoying cops, getting sunburned and pestering racers. Here's a mega-gallery of MotoGP action.