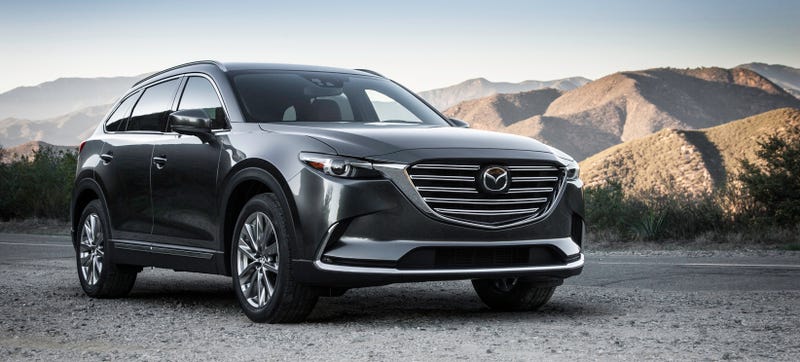 Here's the really important thing about the new 2016 Mazda CX-9: a 2.5-liter turbocharged four-cylinder engine with 250 horsepower and 310 pound-feet of torque. Finally, a modern Mazda with some decent power. Can we get that engine in everything?
Mazda's been killing it lately in the "good-looking cars that are affordable and don't suck to drive" game. And for families that need maximum gear haulage as well as zoom-zoom, there's the all-new 2016 Mazda CX-9, showing up on Carscoops tonight sooner than it was supposed to debut at the Los Angeles Auto Show.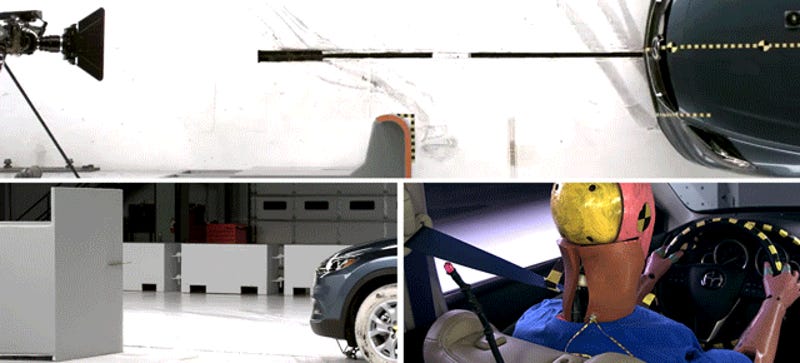 When the Insurance Institute for Highway Safety released the results of their Small Overlap Front crash test for Mid-Size SUVs today, we focused mainly on the good news. GM did well, others not so much. The Mazda CX-9, for example, was rated "poor." And it wasn't even the worst one out there.
I know what you're thinking: So what? The last one was a boring, minivan-esque suburban driveway flower. But the latest Mazda CX-9 Crossover, to be introduced in North America sometime late this year or early next, will be all new.
Mazda is very proud to announce its Dockable Entertainment System that will be optional in the 2008 Mazda CX-9. Any kind of an entertainment system with a dock is awesome, except in this case when the docking gadget is the Gameboy Advance. Yes, the Gameboy Advance—technically four generations old—is now supported by…