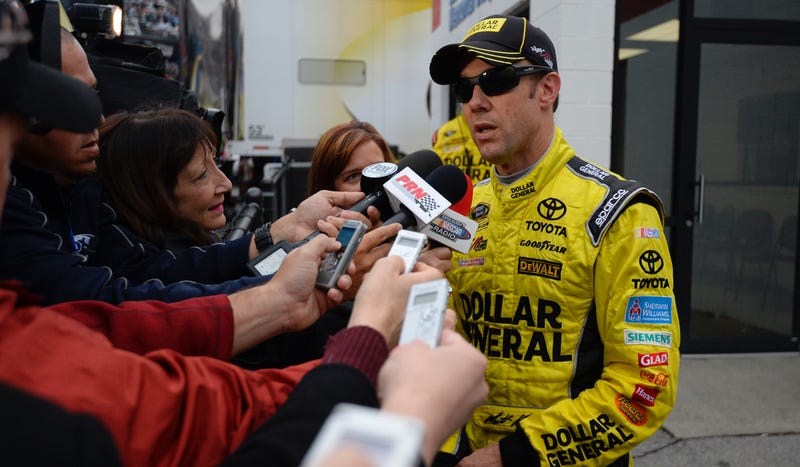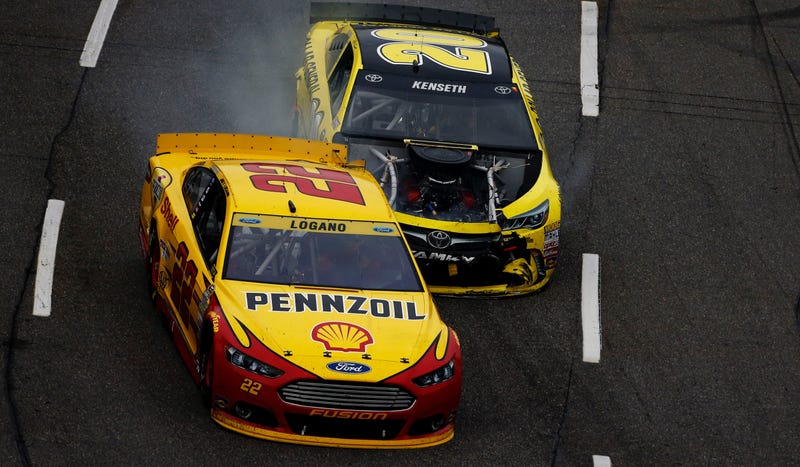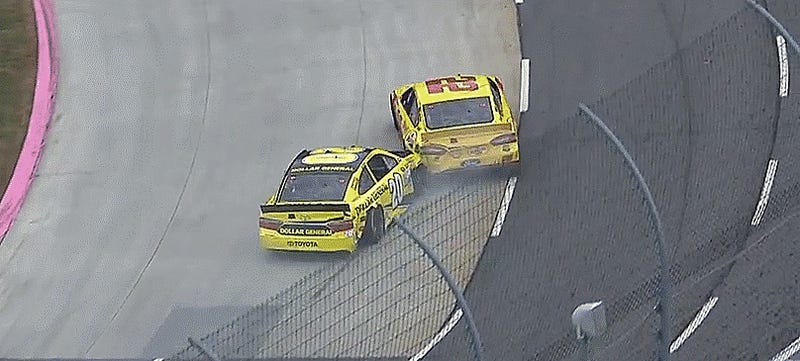 Today must be the day of retribution in motorsports. NASCAR Sprint Cup driver Matt Kenseth just, ahem, returned the favor after Joey Logano spun him out of the lead at Kansas two weeks ago. Today at Martinsville, Kenseth put Logano straight into the wall.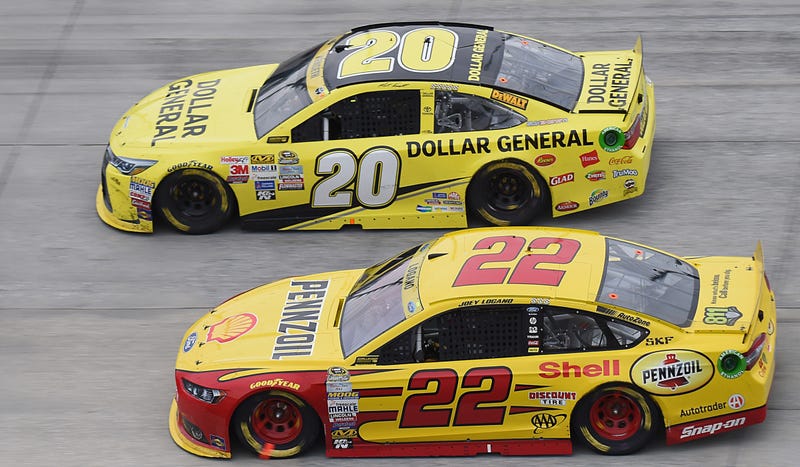 Matt Kenseth's gone from mildly annoyed with Joey Logano over a crash last week to super mad to, um, today, when he radioed in, "Tell that 22 [Logano] I'm gonna knock him out after the race. Tell him to hide behind his daddy." Eeeeek.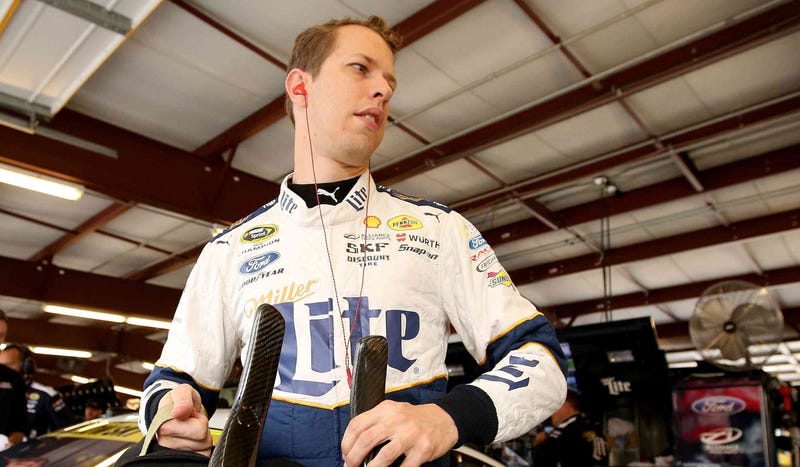 Let's call the Chase for the Sprint Cup what it is: a playoff. When you're closing out the season, that's the worst time to start enforcing rules more strictly. After an unusually strict restart penalty, Brad Keselowski called NASCAR "an entertainment sport" as opposed to a "fair" one, questioning NASCAR's credibility…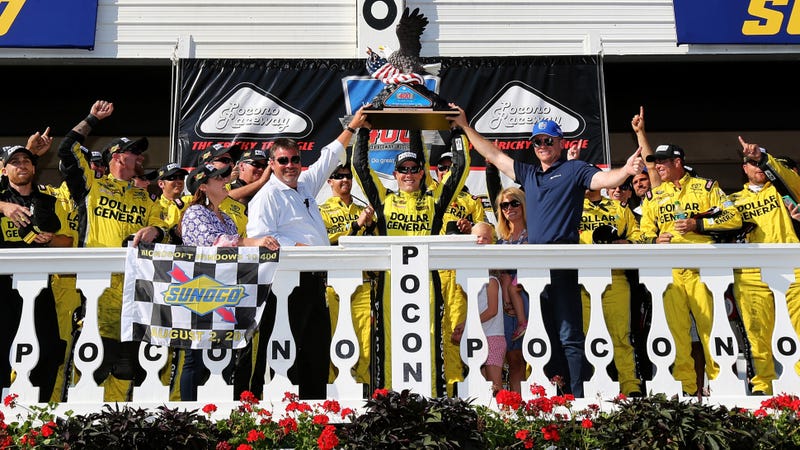 To say that today's Sprint Cup Windows 10 400 at Pocono Raceway was chaotic would be the understatement of the year. After racking up seven cautions in the first 72 laps alone, the race ran long and nuttier than usual. Watch how it ended: with cars everywhere dropping like flies from running out of fuel.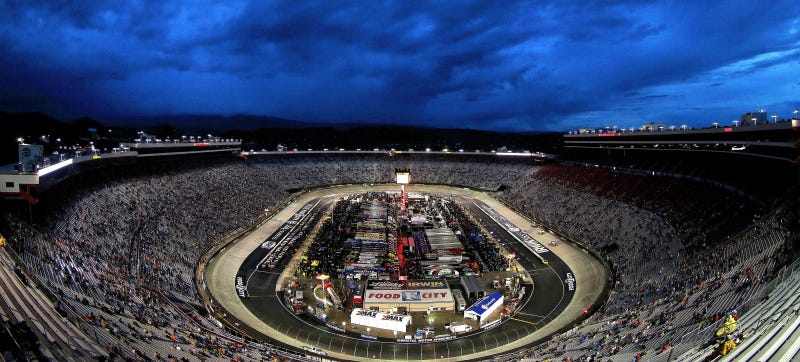 NASCAR apparently timed today's Sprint Cup Food City 500 in Support of Steve Byrnes and Stand Up to Cancer (pheeeeew) just right. It's been delayed and red flagged for rain throughout the day, but Bristol is about to get thoroughly pounded with thunderstorms right about...now.

Seven cars in total were damaged after Tony Stewart got loose coming into Turn 4 on Lap 41 of the Daytona 500. Stewart drifted into Ryan Blaney. Behind them, Matt Kenseth and Michael Waltrip made contact, sending Kenseth in to the wall. Sorry, Stewart and Kenseth, it is not your year. Update: Smoke is back in the…