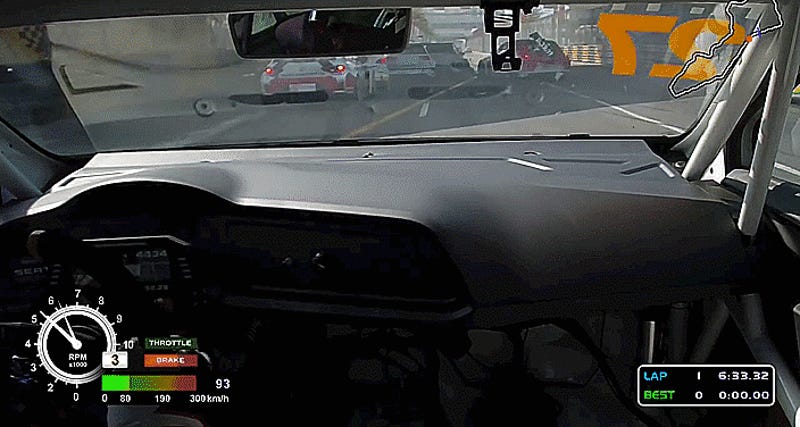 I'm telling you, Circuito de Guia is one of the most insane race tracks anywhere in the world. I wasn't being hyperbolic when I called it "batshit crazy." Anything can happen and usually does. That was definitely the case this weekend.
According to that joker Michael Ballaban, touring car drivers, and I quote: "Should all be banned from all competition, of any sort, for all of time. No pie eating contests, no bar trivia nights, no dizzy-baseball, and certainly no WTCC." Please.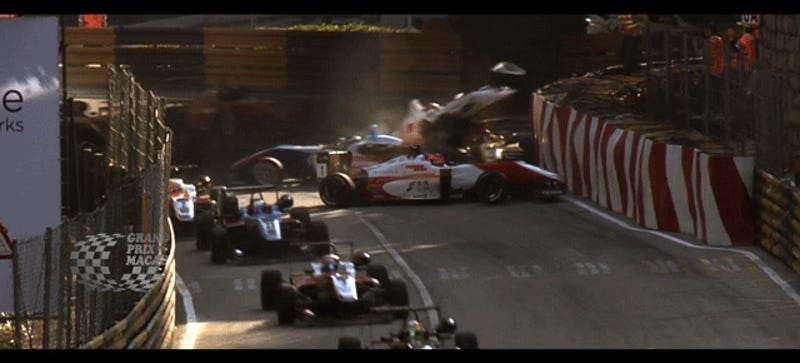 From this year's chaotic Macau Grand Prix weekend comes this gorgeous video of the Formula 3 race. Never has a lower-level formula race looked and sounded so epic. There's only fifteen laps in the season finale and the first few were interrupted by a huge crash. Make it count.
This video captures the beauty, drama, and joy of the 2010 Macau Formula 3 Grand Prix — a stepping stone for drivers eying a move up to the fame, endorsement deals, and model wives that come with an F1 gig.