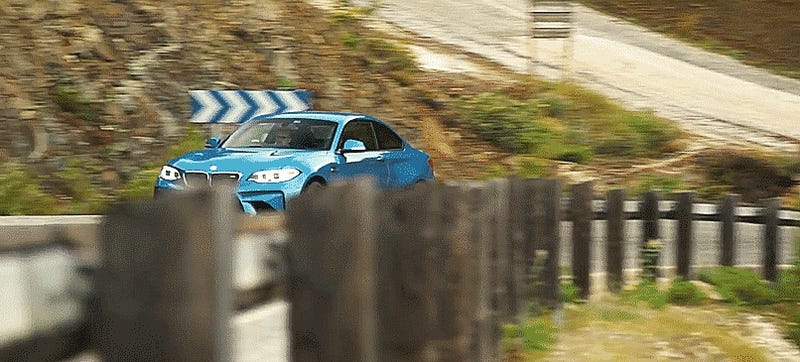 If you still don't believe the BMW M2 is today's best M car even after it showed up the M4 on the track, watch this M2 review by Carfection, the group formerly known as XCar. Let's just say: they like this little Bimmer. They like it a lot.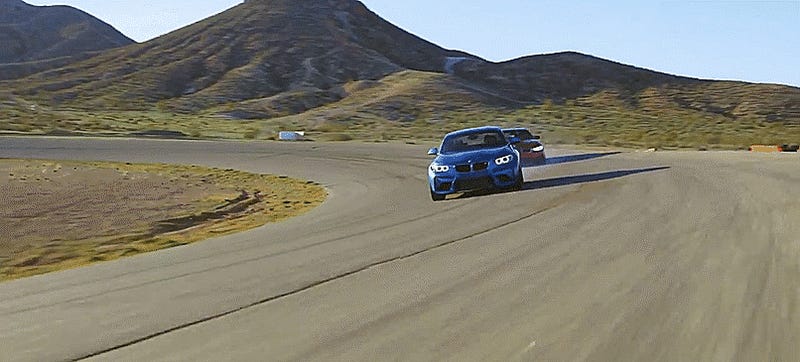 The BMW M2 shouldn't be able to beat the 14-grand dearer M4 around a track. I mean, you pay the extra coin not just for more size, but also for better performance, right? Well, to find out, Motor Trend just took both beasts around a racetrack.
The BMW M2 reveal was fine. They told us their new 2011 1 Series M successor gets a 365 horsepower, 343 lb-ft turbo inline six and launches to 60 MPH in 4.2 seconds. They also told us other things about the car, but we could hardly understand, because, as all manufacturers know, we journalists only understand…
The normal, M-less BMW 2-series is a fantastic car to drive. I've driven one across the country, slept in one, and even peed in one. In all that, I never really wanted more power, but if your goals include things faster than sleeping or peeing, the M2 does it, and it's now officially priced at $51,700.
As BMW continues to squeeze more cars into the numbers 1-7, rumors are that BMW will move the next generation 1-series up to the 2-series name. At the very least, BMW's registering the BMW M2 trademark.
Chinese automaker Brilliance came to the Detroit Auto Show to showcase their M1 and M2 sedans, M3 sport coupe and the FRV hatchback. They failed. However, they succeeded at showcasing an impressive display of engrish.