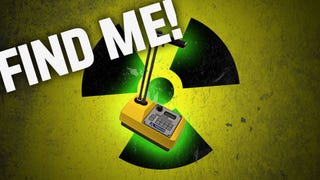 Don't panic. A nuclear device was in fact lost, but that device is used to determine the density of the ground, and not hold the world at bay while you laugh on the Big Screen at the UN. Still, it's potentially dangerous and the people who lost it would very much like it back.
Over the weekend, writer (and Jezebel founder) Anna Holmes was using car-sharing service Zipcar, as many New York dwelling, car-less people do, when she discovered the last driver had left a notebook in the car.
Harley-Davidson announced yesterday it plans to fully restore a rusted motorcycle that washed ashore in British Columbia after being swept away from Japan's Miyagi Prefecture during last year's tsunami.
If you left a box labeled "turbo" in a gas station parking lot, we may be able to help you get it back.
We all do it, you know how it goes: "Oh man, I used to have an old Catalina, that was a great car man, I wish I had never sold it." Well, with the onset of baby boomer gentrification, the phenomenon is growing intense, so much so that a way to hunt down your old car has been created. The Lost Car Registry is just what…