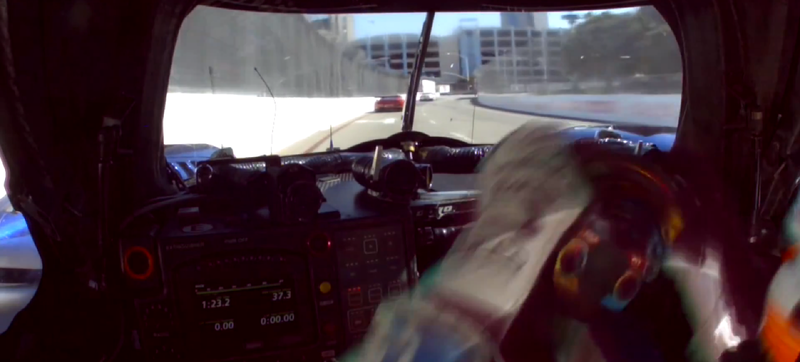 This weekend is the Long Beach Grand Prix, where IndyCar, Pirelli World Challenge and select classes from United SportsCar take to the streets of Long Beach and try not to eat a concrete barrier. How do you handle a car that just wants to oversteer and/or spin on every corner exit? Here's Ozz Negri to show you how.

JDX Racing's blinding racing livery for the Long Beach Grand Prix testifies on behalf of its sponsor: Petropavlovsk PLC, the third largest gold mining company in Russia. The glittery #11 Porsche GTC may even attract more attention that its chicken-and-waffles competition.
Before Steve Millen, winner of the 1994 24 Hours of Daytona, could compete in this weekend's Toyota Pro/Celebrity Race, he had to attend a beginner's driving school. Here's a first-hand account he wrote exclusively for us. —Ed.