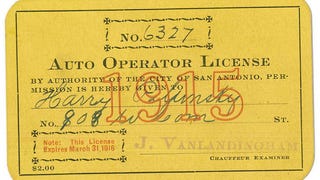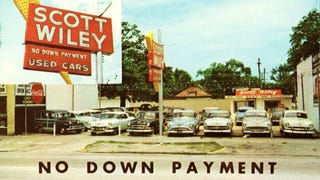 Subprime loans, the same type of horrible financial junkfood that led to the bonanza right before the financial meltdown in 2008, went right back into bonanza mode over the past year once people figured out they could use them to sell used cars. And once people realized, firms started cutting back. And now the…
Carlos Uruchurtu, general manager of George Chevrolet in LA, had a problem, his hard-working sales staff would do their best to get a customer into a car only to have the deal fall through when it came time to get a loan. Uruchurtu came up with a plan to pay his staff even if a customer didn't drive home with a car.
Dear Lifehacker,
My old jalopy is about to die on me yet again, so it's time for a new car. I'm wondering if I'd be better off leasing my next car instead of buying it. Which is the better deal, leasing or buying with an auto loan?
You can follow or contact Melanie Pinola, the author of this post, on or .
GM is rebuilding GMAC Ally Bank its captive finance arm by buying AmeriCredit for $3.5 billion to increase leasing to low credit and at-risk car buyers. Wait, isn't this part of what got the U.S. into this whole mess? [GM]
REPORT: Chrysler to get $500M; GM to get $5 billion more federal loans. [DetNews]
The Wall Street Journal reports this morning the super number one awesome best automaker from the land of the rising sun said it will set aside major reserves for its first quarter to cover losses from vehicle leases in the U.S. And with that, Toyota now follows Chrysler, GM and Ford into the land of plummeting used…
USA Today, America's most colorful newspaper, is running a story about devices that are being used to ensure car payments are made on time or it will kill the car. It's not the most high tech device in the world, but I'm sure it works and gets the job done. A box installed in vehicles purchased with subprime loans…