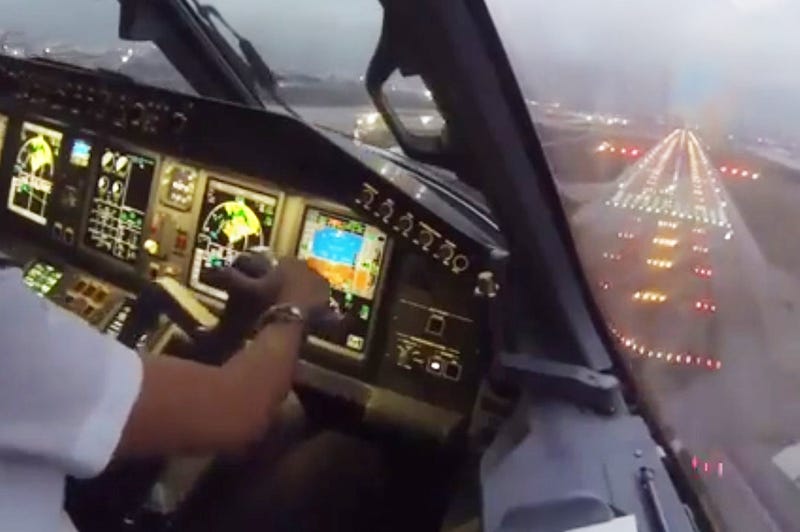 No, pilots aren't just drinking coffee and checking their e-mail the whole flight — when called upon, they earn every cent of their paychecks. This video of a pilot fighting to put an Embraer E-190 safely on the runway shows that even the most modern airliners still benefit greatly from a highly trained and…
This crazy Heads Up Display camera video, supposedly shot in the Persian Gulf in 2003, shows a fighter landing aboard a carrier in a full-blown sandstorm. The pilot flies on instruments when at the last second the carrier materializes seemingly out of nowhere, a few lightning-fast corrections are made and the jet…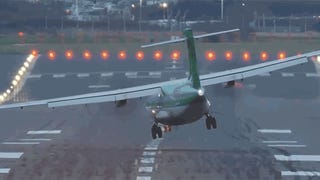 Birmingham airport in the United Kingdom is known for its difficult winds, and these small turbo prop airliners get tossed around like rag dolls. These pilots earned their pay as they safely deliver their precious cargo.
This is the Antonov An-225, the world's heaviest aircraft, landing at a maximum overload of around 1,320,000 lbs. It dented the runway.
In pilot-speak "Crabbing" refers to angling the nose of a plane in order to compensate for a crosswind, as can be seen in this video of an extraordinarily high wind landing in Calgary this weekend. We'll just call it opposite lock for planes.