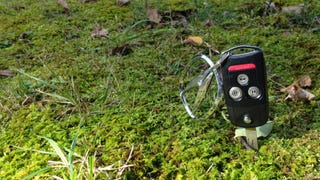 A couple weeks ago, I lost the keys to my beloved motorcycle. After taking the quandary to Kinja almost 300 folks chimed in having faced the same struggle. The solidarity was as great as the range of responses. If you're almost ready to give up hope looking for your keys, check these weird spots.
Replacing a key fob usually involves contacting your dealership who then needs to place a custom order. But the K2 fob works like a universal remote for vehicles, requiring just their make, model, year and about five minutes of programming.
It took deputies in Northeast Florida three attempts to nab 74-year-old Elizabeth Millonig for speeding, but not before she tried to stab one of them with her keys and kick another in the groin. Don't mess with this old lady.
Princess Beatrice of England is "extremely embarrassed" after getting her BMW 1-Series stolen. Why? She left the keys in the ignition while shopping.