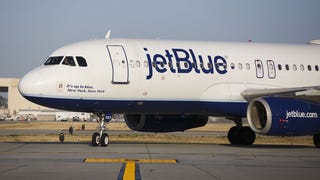 Last night, a JetBlue flight destined for Sacramento, California encountered turbulence so bad it sent 24 people to the hospital.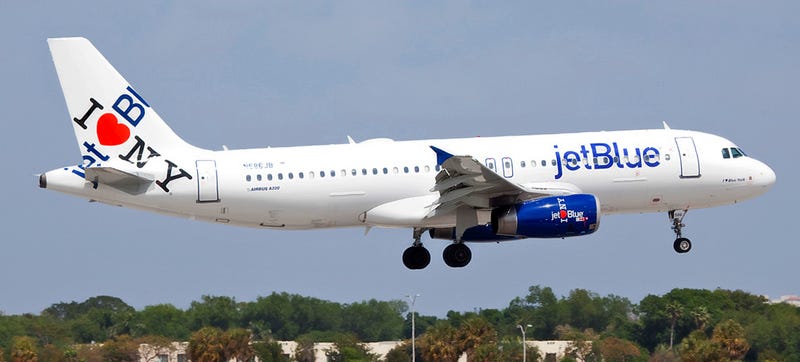 There are several things to love about jetBlue, but their charitable donation in the wake of the murder of two New York City Police might be the most awesome thing they have ever done. The airline is offering two tickets to every law enforcement agency in the country with people wanting to attend the two funerals.
Saint Martin's Princess Juliana International Airport is about as close as you can get to landing/departing passenger aircraft without special security clearance. It makes for spectacular photos and videos, which encourages the kind of stupidity on display here.
The captain of JetBlue Flight 191 has been identified as Clayton Osbon and whatever the cause of his freakout it wasn't a lack of experience as Osbon isn't a new pilot. According to a recent article, Osbon is actually one of JetBlue's original airmen and is (or was) one the company's Flight Standards Captains.
Grant Heppes was en route to Las Vegas for a trade show on JetBlue Flight 191 today when the pilot of the aircraft had a mental breakdown, screaming about "Iran" and "Iraq" before being restrained by passengers
A JetBlue pilot is now in FBI custody after suffering some form of mental break down on a flight from New York to Las Vegas. The co-pilot allegedly kicked the pilot out of the cockpit and passengers tackled him.