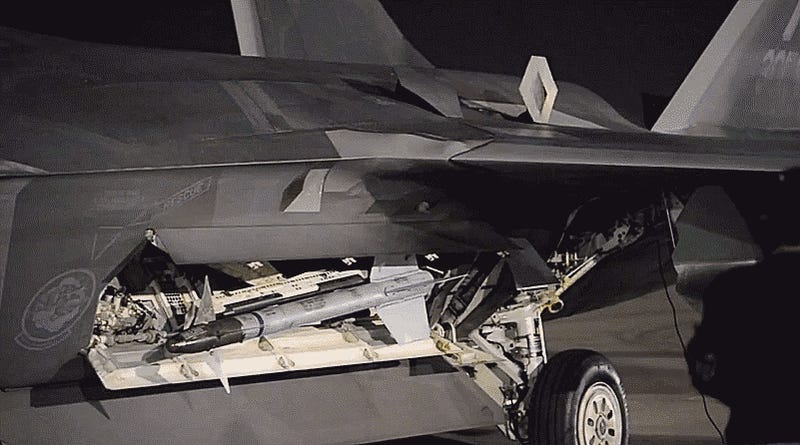 To keep the Raptor's radar signature at a minimum, small doors and vents appear seemingly out of nowhere during certain functions, reminding us that a fighter jet still lies beneath its spaceship-like appearance. Its startup sequence also looks and sounds like something out of science fiction.
Foreign Object Debris (or FOD) is a huge problem on aircraft carriers. A metallic button from a shirt or a single nut could destroy a million dollar engine and endanger the lives of an aircrew. America's solution? FOD walks and sweeper carts. Russia's solution? Taking an old MiG-15's jet engine, slapping on a planar…
Skylon, in development by the British company Reaction Engines, would be the Holy-Grail-meets-cold-fusion of space travel, a single-stage-to-orbit spaceplane powered by the Sabre engine, which is both a jet and a rocket. While typical Skylon spaceports still belong to a hazy future, a recent test of the Sabre engine…
Next time someone calls for a Chinese fire drill, duck. China has a new weapon to fight skyscraper blazes, a fire truck topped with a gun that can squirt three tons of water per minute. Price? Under a half-mill.
Haven't you always wanted a fire-breathing jet engine to power your car/motorcycle/Vespa/skateboard? Of course. Here's a handy, step-by-step guide. Have fun, and don't burn the house down! —Ed.
While the turbine-powered Porsche 928 we found on eBay was admittedly pretty neat (and ended up selling for a measly $7,150), the accompanying video didn't really prove the car's kerosene-guzzling potential to us. Not so with this turbine-enhanced Datsun 280Z. This baby proves its mettle with Knight Rider-esque…
Suppose you're a kid in auto shop, much like many of us undoubtedly were at some point, and a local big kid brings one of his toys to the shop. That big kid would be Mark Nye and his toy is a Solar T41-M9A gas turbine jet engine. This is much bigger than the football-sized jet engine we played with in college and that…
Jet. Powered. Se7en. The Dax Rush is a pretty well respected kit se7en to begin with, but somebody has gone and built an homage to mad-scientist manliness with a Bell Jet Ranger powered Dax Rush. We're reminded of the Home Improvement episode where our hero straps the same motor into his riding lawnmower to comedic…