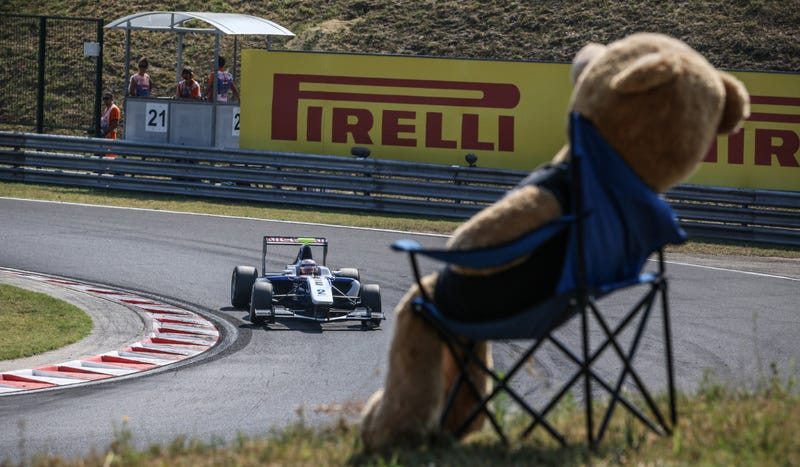 [A giant teddy bear watches over Jann Mardenborough's Carlin GP3 car in Hungary. Fluffy approves. Photo credit: Nismo]

How effective is the GT Academy, where Nissan picks the best gamers from Gran Turismo to train and turn into real-life racing drivers? We'll see this year at Le Mans. By putting GT Academy grads in their LMP1-class race car, we'll finally see them go head-to-head with some of the best driving talent in the world.
Jann Mardenborough has just been plucked by Red Bull — the biggest F1 team — to race for Arden International in GP3, which is the most direct line to racing in Formula One. Why's that news? Because this guy learned how to race by playing Gran Turismo.
Since it launched in 2008, Nissan's GT Academy has repeatedly done something previously thought to be absurd and unrealistic: It has taken people who are really, really good at Gran Turismo and put them in the seats of actual race cars. Look at Spaniard Lucas Ordoñez, who successfully went from gamer to pro driver…