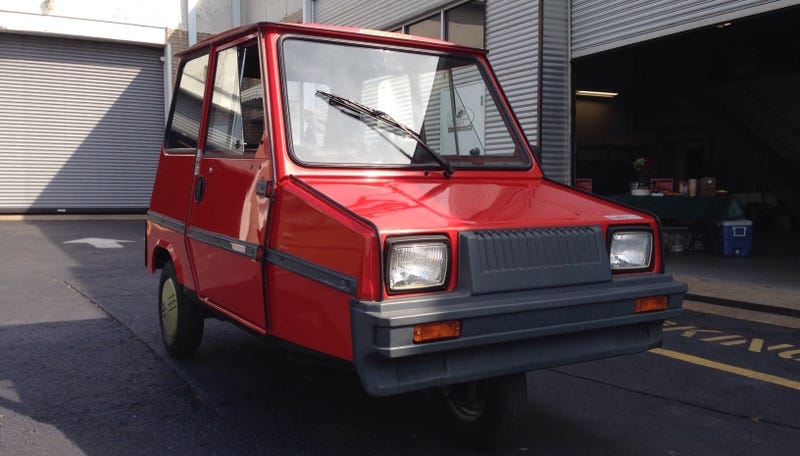 Italy has produced some of the most incredible dream cars the world has ever seen. Ferrari. Lamborghini. Maserati. Those are not what we are driving. Instead, our man Jason Torchinsky is at the Lane Museum for the Macchine Italiane Rally, and he's driving a Casalani Sulky.
Few cars at any price are as hotly anticipated as the new Ford Focus RS, the new 350 horsepower all-wheel drive God Hatch. Now that it's on sale in Europe, our tame racing driver Robb Holland has one and wants to show us what it can do on one of the oldest and most dangerous race courses in the world.
If you like fast cars and Formula One circuits, our own Stef Schrader is at Circuit of the Americas right now hanging out with a Ferrari Challenge race team. The team offered a garage tour, and we're hear to take you guys along with us with Jalopnik Live! on Facebook.

It's Ferrari Challenge weekend over at Circuit of the Americas in Austin, and our own Stef Schrader is out there hanging out with Ferraris new and old—the 488 GTB, F40, FXX, Dino and the only F12tdf on display in the United States so far. If you can't be there, join us live for some fun.
Our man Jason Torchinsky has already raged at the failures of the 2016 Ford Mustang GT's new tattle-tale indicator lights, but that doesn't mean the rest of the car is bad. Not when it's a bright red convertible with a 5.0-liter V8 under the hood! Jason's here to tell you all about the car.

It's the job of the airline dispatcher to make sure your flight makes it from your point of origin to your destination. Delays at your airport? It's the dispatcher the pilot is calling. Need to get around a storm? It's the dispatcher making that call. Next to the pilot and air traffic controller, there's no one as…
If you were born a gearhead, Ralph Gilles is essentially who you wanted to be when you grew up. Like most of us, Ralph started drawing cars when he was young, unlike most of us he turned that passion into a job at Chrysler where he became a break out star following the design of the company's extremely successful…