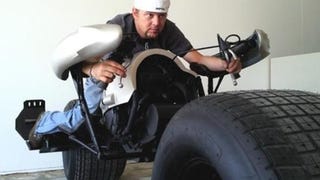 When The Dark Knight hit theaters in 2008, everyone loved Batman's Batpod, an outrageous, nearly undrivable motorcycle with a bad attitude. Someone even built one and put it up on eBay. Forget that. Here's how to make your own.
The finished Batpod in these pictures was initially put up for sale…
Guides for winterizing your car pop up like clockwork every fall, but no one ever talks about summer preparation. Thinking about some sun-drenched driving? Here's how to make sure you're ready.
The Ford Model T changed the world in immeasurable ways. Just for starters, it spawned a mobile society and the construction of a vast network of roads. But how the heck do you drive it?