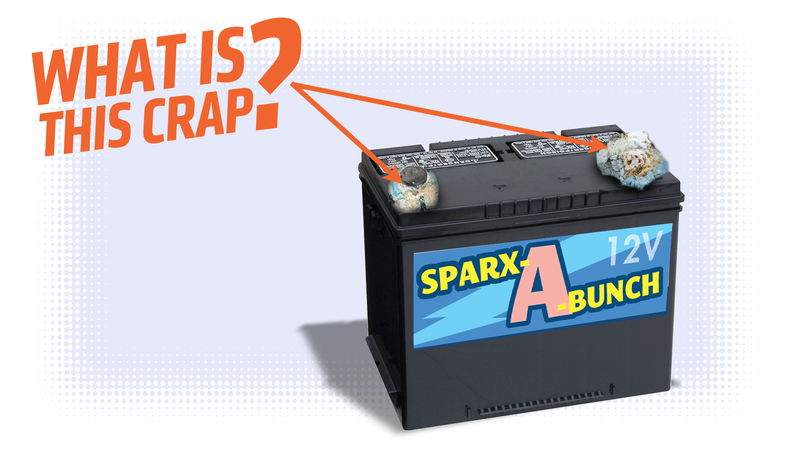 I'm sure anyone who's ever jump-started a car, replaced a car battery, or built a small 12V DIY nipple-torture device has seen this: a powdery, white and blue and maybe sometimes green substance on battery terminals. What exactly is that crap? What causes it? Can you spread it on crackers and eat it? Let's figure this…
Filling one's tires with nitrogen is one of those things, like rubbing cheetah's blood on your engine block, that's taken on almost mythological status among gearheads. The inert gas nitrogen is given credit for everything from improved handling to better MPG to reduced wheel wear. How much of this is true? What does…
Imagine you've just been hired as a design engineer at a major automotive manufacturer. Your boss introduces himself and says "Hey, are you ready to design the most innovative, mind-blowing, original car you've ever seen?" Now stop imagining that, because your boss isn't going to say that. Maybe Elon Musk says that to…
The concepts of turbocharging and supercharging are well-known to anyone who loves cramming things into other things, which, of course, is all of us. Recently, conventional turbos and superchargers have been joined by electric versions of both. So, what are these electric versions, exactly, and how do they work?
The phrase V2V, meaning vehicle-to-vehicle communication, gets tossed around a lot when autonomous cars and the future of car safety come up. But it's not some far-off thing: it's becoming a reality on current cars, with Cadillac in particular launching it as standard on all 2017 CTS sedans. So what is V2V, how does…
You may not realize this, but there's an elaborate linkage just below the base of your windshield that allows your car's wipers to move back and forth and, in some cases, up and down—and it is fascinating.
Since a lot of the country is about to be pummeled by snow and possibly die from overexposure to milk and bread, I figured this would be a good time to explore an interesting little phenomenon that lives at the intersection of cars and snow: those funny patterns snow makes when it lands on your car hood. What's…
Have you ever wondered why when you drive in reverse, your car makes that strange, high-pitched whine? Of course you have; you're a human, or at least something close enough to a human to go on the internet, drive a car, and wonder. There's actually a simple, satisfying reason why this happens, so let's kick some…
If you've ever traveled on a commercial airplane, there's a likely chance you've noticed those little white swirls in the center of those engines on the wings. It may seem straightforward: to keep people on the ground advised when the turbofan is spinning, right? But that doesn't explain everything.
A while back, I wrote about the very conflicting story of Violette Morris, a cyclecar racer in the 1920s who was so insanely hardcore she had her breasts removed so she could fit into her cramped race cars better. She's a fascinating person, but also something of a monster who ended up murdering people for the…