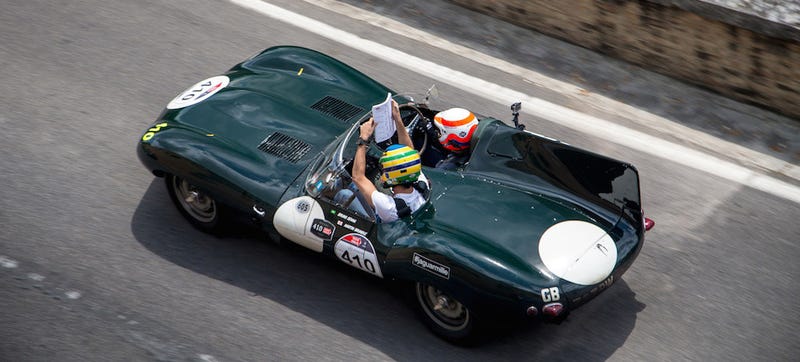 Jaguar Heritage Racing entered four cars into the four-day, 1,000-mile endurance rally known as the Mille Miglia. The historic fleet was supported by 30 mechanics from JD Classics while the cars themselves were driven by all sorts of celebrities and the best of Jag's own crew.
The new Jaguar F-Type is one handsome car, but how good does it look next to the classic Jaguar sports cars of the 1940s, '50s, and '60s?
There we were, cruising down the Autobahn between Baden Baden and Stuttgart, when all of a sudden we came across something out of place even in the car lover's paradise that is southern Germany. Even better, the graphics showed the car was coming back from the historic Mille Milgia and the driver had the matching…
The chestnut brown 1963 Ferrari 250 GT Lusso wasn't the only barely-disguised race car McQueen drove on public roads: there's also this canvas-topped 1956 XKSS Le Mans racer.