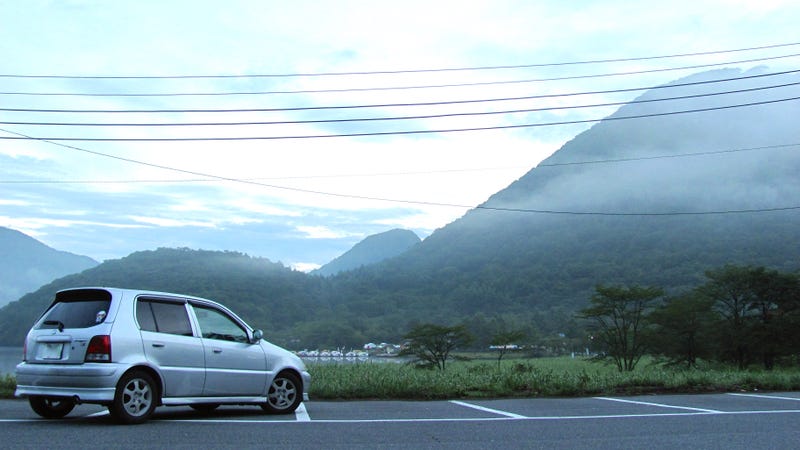 This isn't the first time I've been to Mount Haruna (known as Mount Akina in Initial D), but it is the first time I've gone at night. To my surprise, other than a Nissan R-34 GT-R and a Mitsubishi Evo who left as I showed up, I had the entire mountain all to myself until the following morning. This is what it was like.
You might well think of yourself as a massive fan of Initial D. Perhaps your interest in all things petrol-soaked and grease stained is because of Initial D. Well, as big of a fan as you might be, you probably can't hold a candle to Drift Hunter Albo Agunday's fandom. And this past weekend, I went out driving with him.

It was a fantastic surprise to be greeted with the above model today. Allen Hickmon, of the Just Brick League was commissioned to create this super sweet AE86 model as a birthday present for yours truly.
Each of the mountains in Initial D are real locations in Gunma Prefecture, Japan. On beautiful weekends, the roads don't just have day trippers to the various tourist spots, you can also spot modified cars and motorcycles enjoying the drive. I recently took a group of friends out on a quick jaunt around Mount "Akina."…
Outstanding news for anyone who loves drifting, Japan, and unassuming Toyotas that decimate vastly more powerful cars: a new Initial D movie is coming this fall! And here's the first full-length trailer.
Our pals at Japanese Nostalgic Car have the scoop on how the Initial D story will end after nearly 20 years in print. Spoilers, obviously.