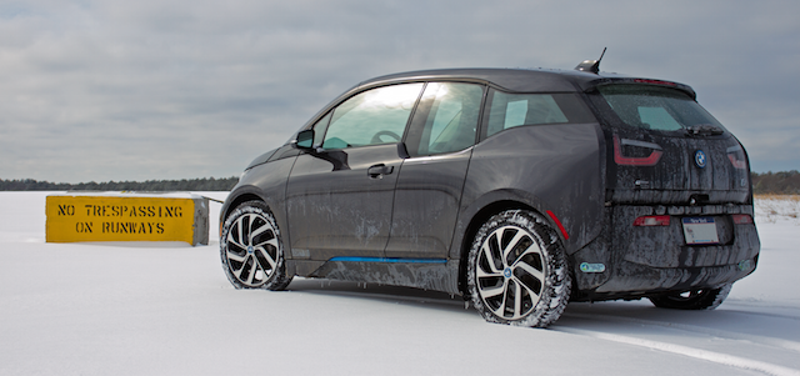 Do you hear that? What you're (not) hearing is the sound of an electric car that isn't a Tesla. BMW's i3 is made of carbon fiber and drives like a dream.
When I say officially, I mean it. The BMW i3 got ISO certificates 14040/14044 from Germany's respected TÜV inspectors on the car's carbon footprint and product life cycle, and it's very good news for polar bears.
The 2014 BMW i3 is still in prototype form, and, perhaps moreso than many prototypes, much of its technology is unproven. That being said, who knows what led to the BMW engineer testing this one to just up and abandon it when it gave out, just sitting halfway through the side of a highway off-ramp.
The engineers promise the BMW i3 quasi-electric car will be just as fun to drive as any other vehicle they make. It's a bold claim, but they've got some technology to back it up. Here is how it works.
BMW's new sustainable sub-brand will be called "BMW i" and launch with the BMW i8/Vision EfficientDynamics, the smaller Megacity-based i3, and $100 million in venture capital for sustainable mobility projects. What, no iSetta?