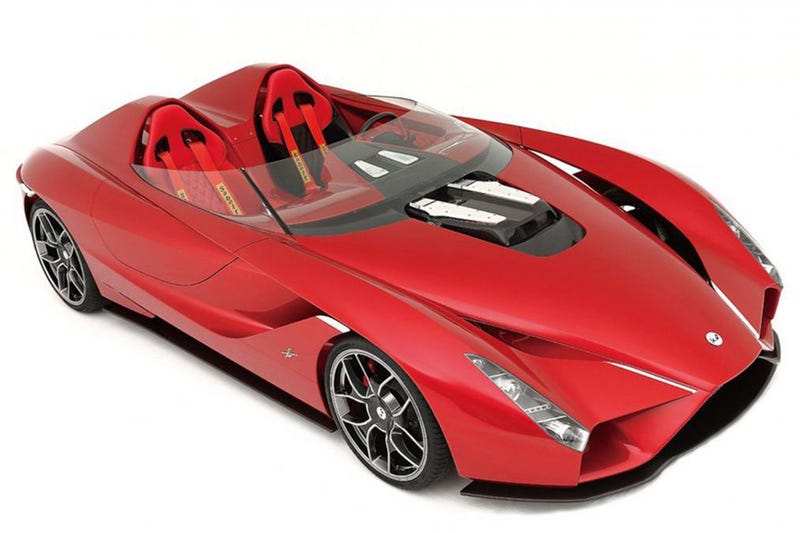 The Ferrari Enzo is only a couple of years over a decade old, but hypercars have come a long way since then. Now they're just hybrids literally called "The Ferrari," even though the company has five models. But what if the designer of the Enzo put his pen to another attempt at a red Italian hypercar?

The LaFerrari has more power than the McLaren P1, it's also a hybrid made entirely of carbon fibre, it will do 62 mph under 3 seconds, and they will only make 499 while already having about 700 orders. So yes, it's sold out. But what goes on in Sergio Marchionne's head?
This is the Lexus LFA Nürburgring Edition. It has an uprated suspension and ten more horsepower than the ordinary, less Nürburgringy LFA. We can guarantee it will accelerate. Don't be frightened kittens, America! Pony up and ride the Nordschliefe lightning!
Yeah, so, that Car of the Future episode of Nova with Click and Clack just wasn't all that good, sorry about that. The episode should probably have been called "Moments of forced laughter from two funny old guys in between John Lithgow talking down to the viewer about the car of the future". However, buried in the…