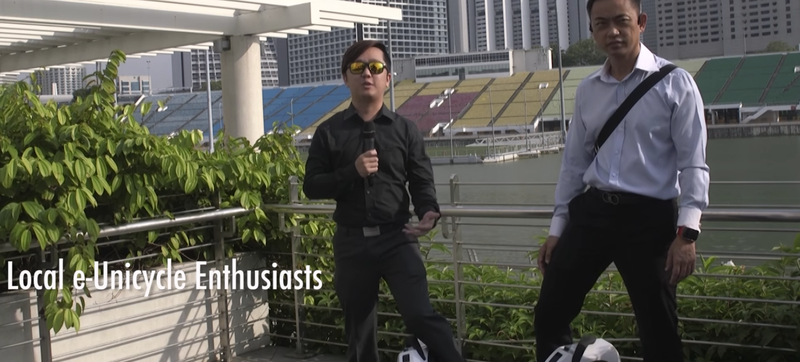 Singapore is eminently walkable, with wide avenues, famously draconian clean streets regulations, and an overall welcoming atmosphere for the pedestrian. Well, you might have to kiss all that goodbye because electric unicycles, scooters, and non-hovering, non-board-shaped "hoverboards" are taking over the city.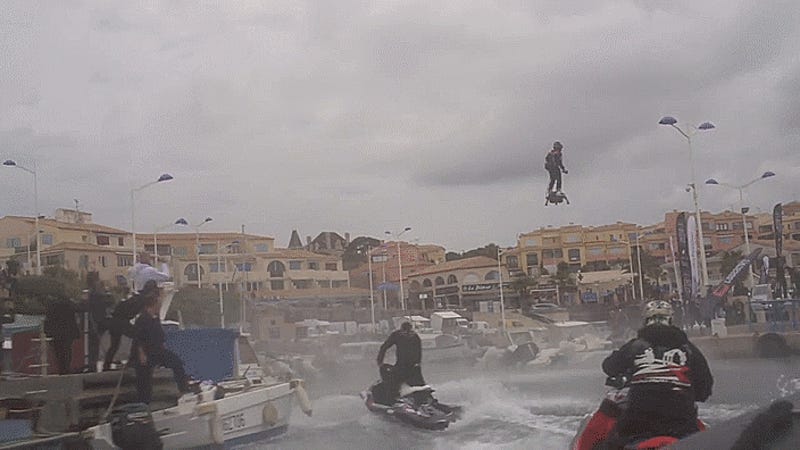 This weekend, after much doubt as to whether his latest creation was real or not, jet ski champion Franky Zapata set a new Guinness World Record for the farthest hoverboard flight. I was there when it happened, and I'm here to tell you that this thing is real, and it's spooky how it just hangs there, mid-air, until…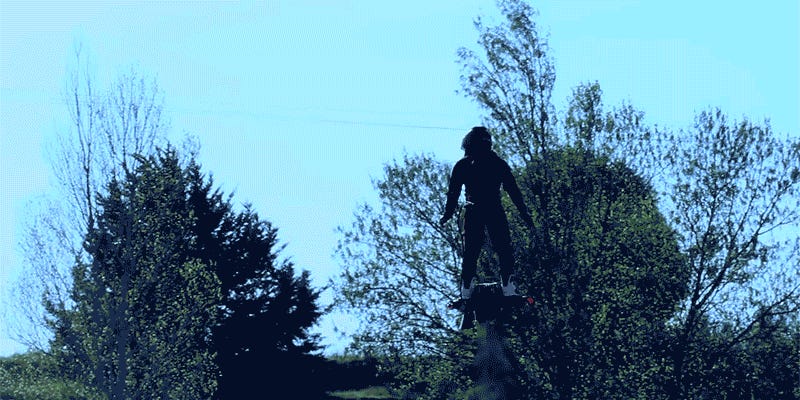 When video surfaced of a hoverboard in action a few weeks ago—not those ones that roll around on the ground, but a hoverboard that actually flies—there were plenty of YouTube comments questioning its authenticity. It is most definitely real, and its creator just set a world record for distance in a hoverboard flight.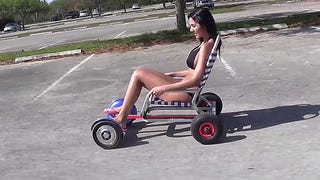 A North Miami outfit has created a remarkably low-tech "modification" for a self-balancing electric scooter (AKA "hoverboard") that allows it to be operated from a beach chair. It can even tow all your other giant goofy toys.
At last weekend's Icons of Hollywood auction in Beverly Hills, Ca the Delorean featured in Back to the Future III sold for an impressive $541,200.