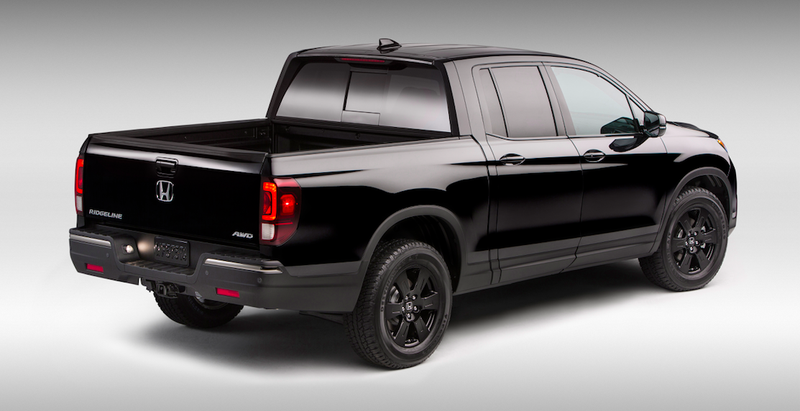 Like many of you, I watched with glee as Honda revealed the new Ridgeline earlier this week at the Detroit Auto Show. It's handsome, I thought. It's practical. It's well equipped. It has a nifty little storage area that's perfect for a) tailgaters and b) human traffickers. As David Tracy said, it's all the truck most…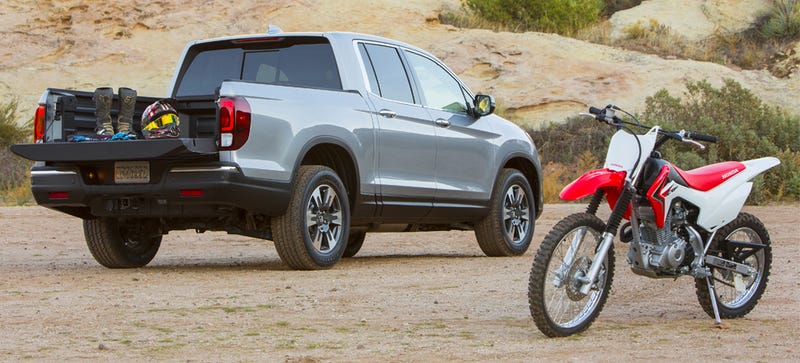 After two years of teasers we've finally met the 2017 Honda Ridgeline. We don't have every detail yet, but I have learned that the bed is 64 inches long making it just a little bigger than the standard bed in a four-door Toyota Tacoma, Nissan Frontier or Chevy Colorado.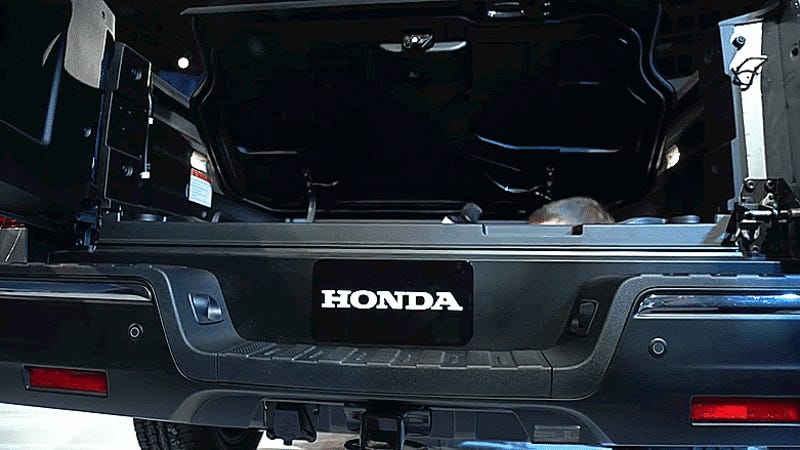 We won't get to drive the new 2017 Honda Ridgeline for a while, but what we can do is give you, our beloved readers, a review of the in-bed trunk. It's marvelous.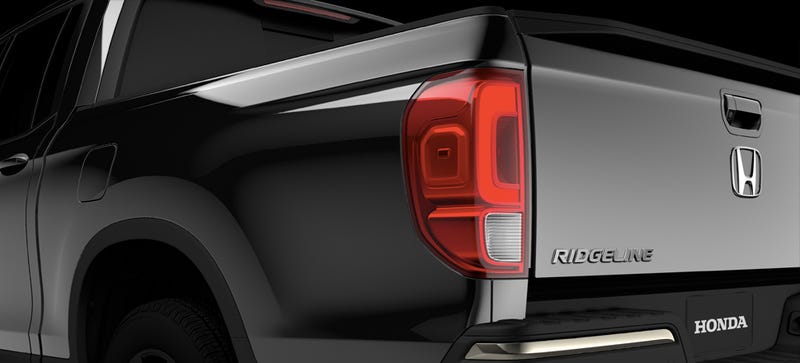 The second generation Honda Ridgeline we've been hearing about for almost two years now will finally be revealed at the 2016 Detroit Auto Show. Specifically, January 11th at 1:15 p.m. EST.
The Honda Ridgeline will be discontinued this summer, but its return has already been promised with a big redesign and a more "traditional" truck shape. That might indicate a step-up in capability; could Honda be sharpening swords to battle the Chevy Colorado?
The Honda Ridgeline has received a minor facelift for 2009 that includes cosmetic tweaks to give the truck-UV more of a shared look with its brother, the 2009 Honda Pilot. But the changes apparently aren't skin deep, as we're told there's also been improvements to the interior and under the Honda-stamped hood.


Honda, concerned about a glut of Odyssey minivans and brand-new 2009 Pilots sitting on dealer lots, has elected to trim production of the larger vehicles in favor of increasing production of the new 2009 Civic. The drop will equate to about 10,000 units combined at the Lincoln, Alabama plant, and the resulting plant…