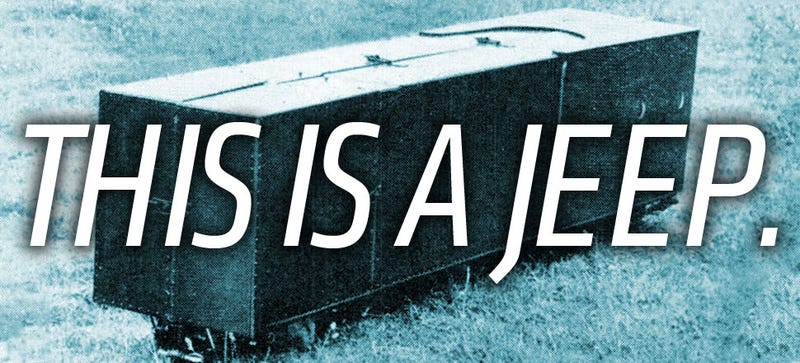 A while back a reader named Evan sent me a box full of mid-century Popular Mechanics magazines, and it's been a treasure trove of great stuff. Like this article I stumbled on to the other day about a British jeep that folds up into something that looks like a credenza.
Before the Jump Jet was retired and its flight manual posted online, Top Gear presenter James May rode in one and experienced the awesome aerodynamic freak show known as viffing: vectoring in forward flight, the Harrier's signature move.
The Harrier made its final flight with the British RAF last week, marking an end to the jet famous for being able to take off and land vertically. The jet's recently declassified flight manual shows just how extraordinary it was.
Toyota and Italy's Zagato design house are back together for another round of dress-up. Devotees of mid-engined Toyotas (guilty) may recall the 2001 Toyota Zagato VM 180, a limited-edition model of the MR2 Spyder (MRS) available in Japan (see photo below). Now the Toyos are offering a Zagato-fied special edition of…
It may have a reputation of being unbeatable — having aced the 24 heure du mons this year — but a Harrier jump-jet made quick work of the diesel-powered Audi R10, yesterday. On an RAF base in blighty, Scotsman Allan McNish, piloting the R10, demonstrated the R10 greater thrust off the line, beating the jet to 150 mph.…