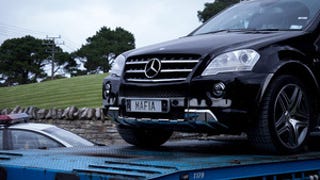 Yesterday the feds shut down MegaUpload. They've also seized an awful lot of the founders' possessions, including Kim "Dotcom" Schmitz's rather expensive car collection. Here's what towing away his millions of dollars of cars looks like.
We've repeatedly told you not to hack road signs, but you people never listen. Only this time you're professing your love for stuff like a "f**k taco," "b**l sack," and "mudkipz." Whatever those are.
Hackers in Grand Forks, North Dakota of all places have hit on a clever Trojan Horse: using a fraudulent parking ticket to direct unsuspecting motorists to their virus laden websites.
Security researcher Nate Lawson has found that the California Bay Area's FasTrak toll transponders have some significant privacy problems. The RFID devices are designed to receive and transmit data to allow for stop-free tollways, but Lawson's research found that someone with the right know-how and an RFID reader…