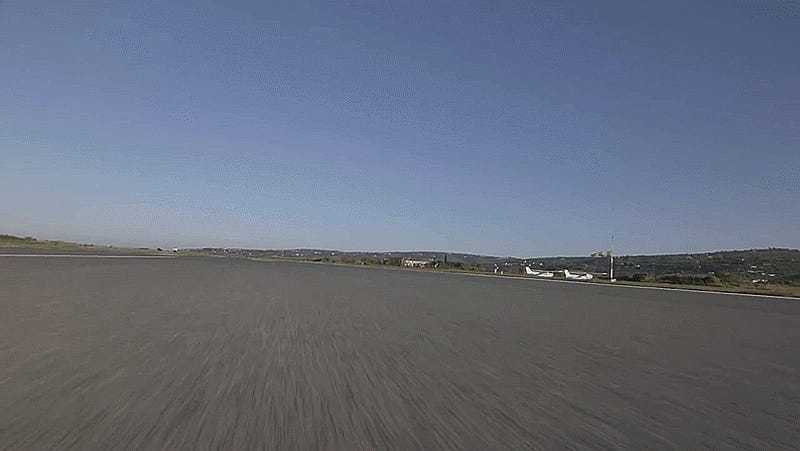 Electric skateboards are the newest form of terrifying personal transportation, and as with anything that moves, somebody wants to set a record. Mischo Eban officially set the Guinness World Record for fastest speed on an electric skateboard, and as a victim of skateboard violence, it looks absolutely nuts.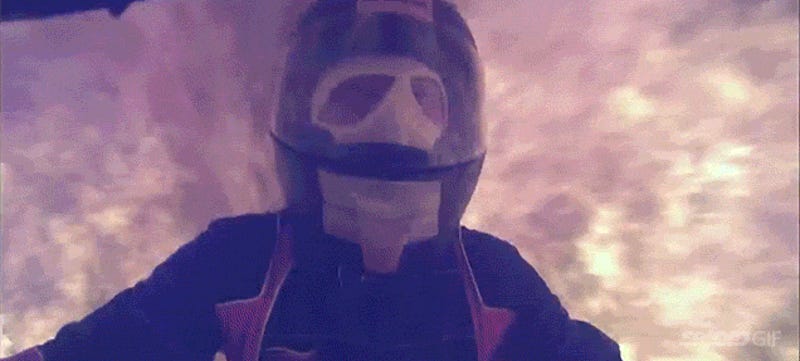 I found the entrance to hell and it's this nearly 400-foot long tunnel of fire. When Enrico Schoeman and André de Kock hop on their motorcycle and burn through the tunnel, it looks like they're on the surface of the Sun. The tunnel reaches temperatures of 900 degrees and you can't even see where you're going when…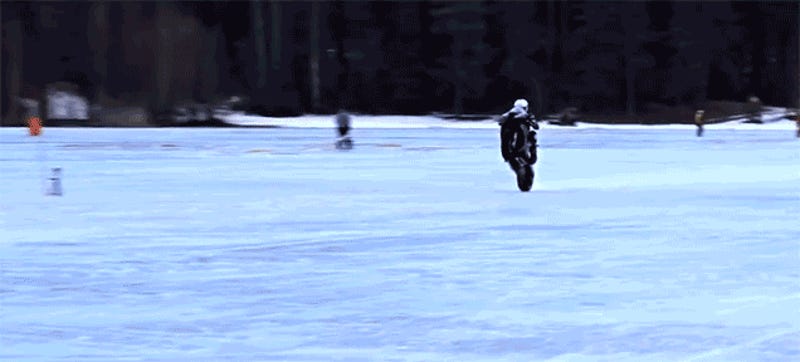 Swedish motorcycle racing and slippery stunting badass Robert Gull has beaten his own record and is now recognized by Guinness as the performing the fastest motorcycle wheelie on ice at a speed of 129 mph.
What you're looking at here is a Jaguar XJ220, and in the very near future it could hold a Guinness world record as the fastest delivery car in the world. I say 'could' since apparently there are certain criteria for a car must abide by if it is to become a delivery van which unfortunately this particular big cat does…
Perhaps our favorite world record is "See How Many People Can Do Simultaneous Car Donuts Without Killing Themselves." The current record of 57 simultaneous donuts in Australia was bested and inverted yesterday when 75 drifters pulled off the same feat at Infineon Raceway in Sonoma, California last week.
A pair of Canadian environmentalists have embarked on a four-month journey to break the Guinness World Record for "longest journey by a car using alternative fuel" by traveling 45,000 km (27,961 miles) across North America in a Japanese-import Mitsubishi Delica 4x4 van converted to run on waste vegetable oil (WVO/SVO)…