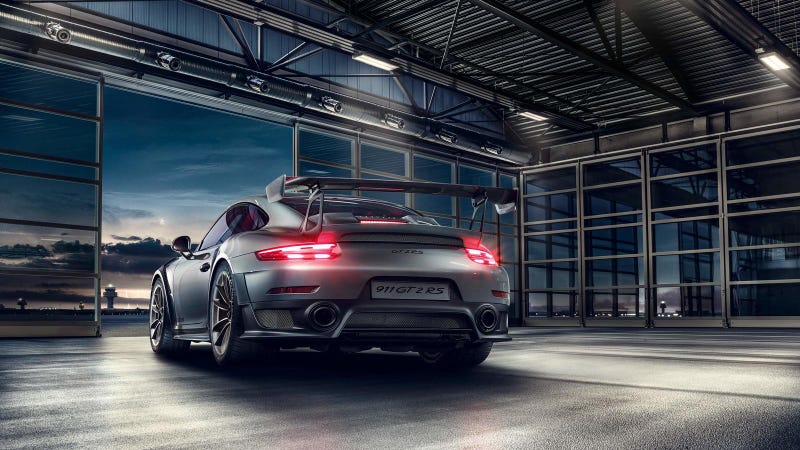 Some very official-looking photos of Porsche's most powerful 911 ever* have leaked onto the internet. If you can't wait for the cover to be taken off of the "mystery car" at Goodwood, look here now. Here's a better look at the new 2018 Porsche 911 GT2 RS—the terror-Porsche of all our hopes and dreams.

Ooh-aah, the 2018 Porsche 911 GT2 RS. The big, scary fast 911 to end all 911s. Just unofficially, for now.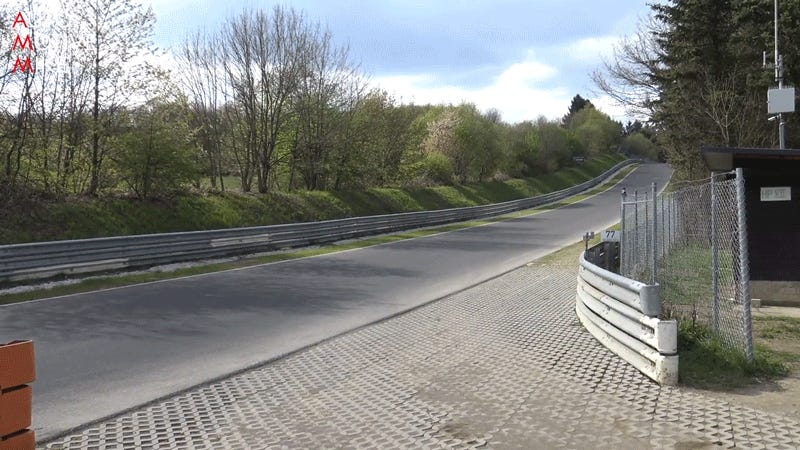 A fast car, a track star the Porsche 911 GT2 RS is. A fast car, a rockstar, the fastest 911 there is.
The best Porsches are the ones that truly want to kill you. More power. Less weight. Exponentially less mercy. They're the most desirable among a certain set of the Porsche faithful because they're seen less like a car and more as a wild beast to tame. In other words, it's about time they brought back the 911 GT2 RS.
The music starts and the girls or guys are cheering. You swore you'd never get back in this again, but you know that maybe, just maybe, if you keep this up, you could afford a Porsche GT2 RS.
The first near-crash for this 911 GT2 RS driver is the predictable response to underestimating how tough the Nürburgring is, especially in a super Porsche. The second near-crash comes after sitting there for a few seconds, probably trying to identify that soiled smell suddenly wafting through the cabin.
Nürburgring track blog Bridge To Gantry took up the mantle of sorting out which street-legal production vehicle — not track-only trailer queen — holds the current lap record. Meet the new king of the 'ring, the 2009 Dodge Viper ACR.
The Porsche 911 GT2 RS s a stripped-down race version of the already powerful GT2. Loose-lipped VIPs claim the carbon fiber hood and gold-bedazzled wheeled car boasts 620 HP, a 3.2-second 0-to-60 MPH time, and a Nissan-besting Nürburgring lap time.