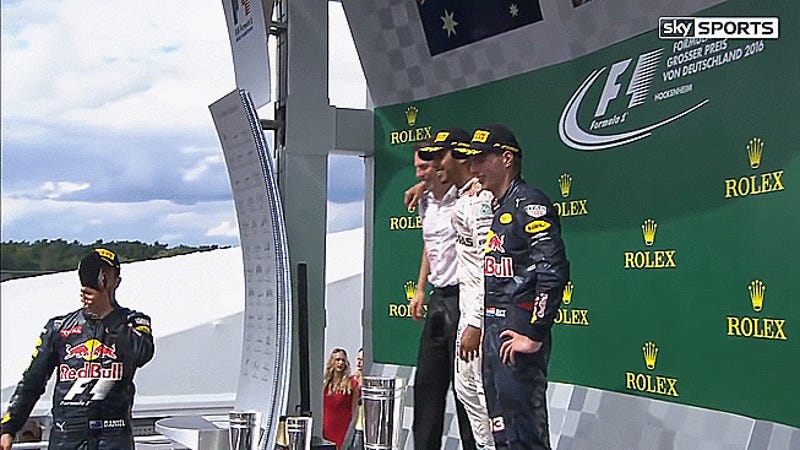 Everyone's favorite 'Strayan F1-driving honey badger Daniel Ricciardo offered a surprise explanation for how Australians can stomach beer-funk as a condiment: he drank out of his friggin' shoe on the podium. I mean, at least vegemite isn't foot-funk. Ricciardo claims the foot-funk tastes "good." Right.

I was about to sit down to dinner, and now I will be forever haunted (and less hungry) from seeing inside Oswaldo Negri's eyelids.
Warning: Gross picture follows.
By now you probably realize that the New York City subway is full of all sorts of colorful characters, from crazy naked racists to manic shoe-lickers to spaghetti-hurling ladies. Tonight we can add this half-naked woman—who took over a Bronx-bound 2 train on Saturday to wash herself—to the growing list. The slightly…
Apparently the North Carolina DMV is unfamiliar with the darker corners of the internet because they've let a whopper of a plate slip through the screening process. If you've ever seen what this plate is referring to, may God have mercy on your soul. There are just some things you can't unsee. We're sure the proud…